Empowering patients to make smart healthcare decisions when shopping for care. Bringing true pricing transparency to the new consumer-driven healthcare space.
Patient Price is a search and cost-comparison tool for connecting patients to healthcare providers. Patient Price allows users to search all providers in all specialties within the Commonwealth of Massachusetts. Other healthcare search tools are limited to members-only providers and often lack any form of cost-comparison, and those that do offer cryptic averages and estimates. Unlike other pricing transparency tools, Patient Price calculates out-of-pocket expenses for each provider, tailored to each patient's current insurance status (including current deductible, family vs individual coverage, and more). This means patients can shop for healthcare they way they shop for anything else - comparing quality, convenience, and price before making an informed decision.
This is an ongoing project I've been working on since May 2017. Everything is designed from scratch. 
Healthcare always requires lots of information from users and it can be tedious most of the time. So how can we make onboarding process more fun, engaging and faster for patients? Giving them clear expectations of how many steps it will take and options to skip certain steps help accelerate the whole process.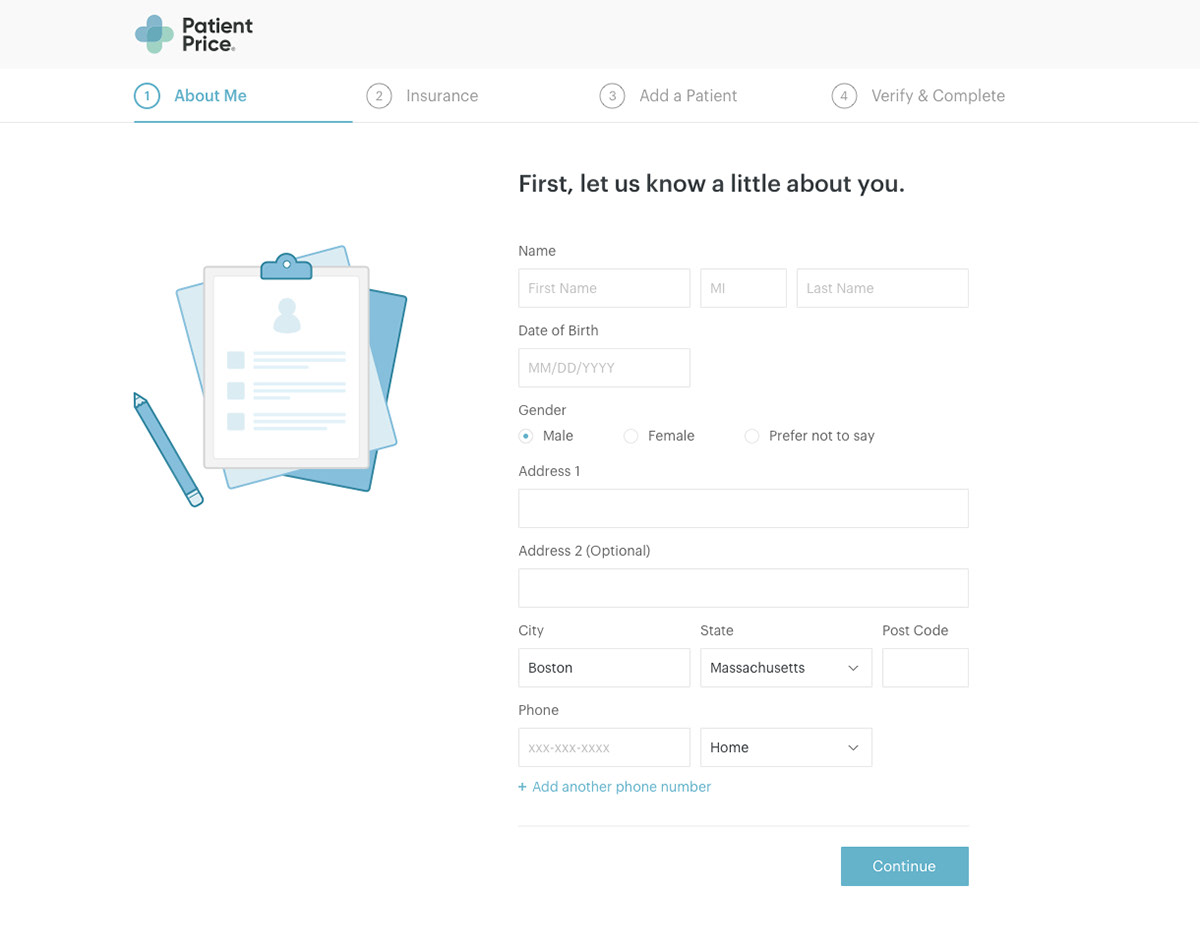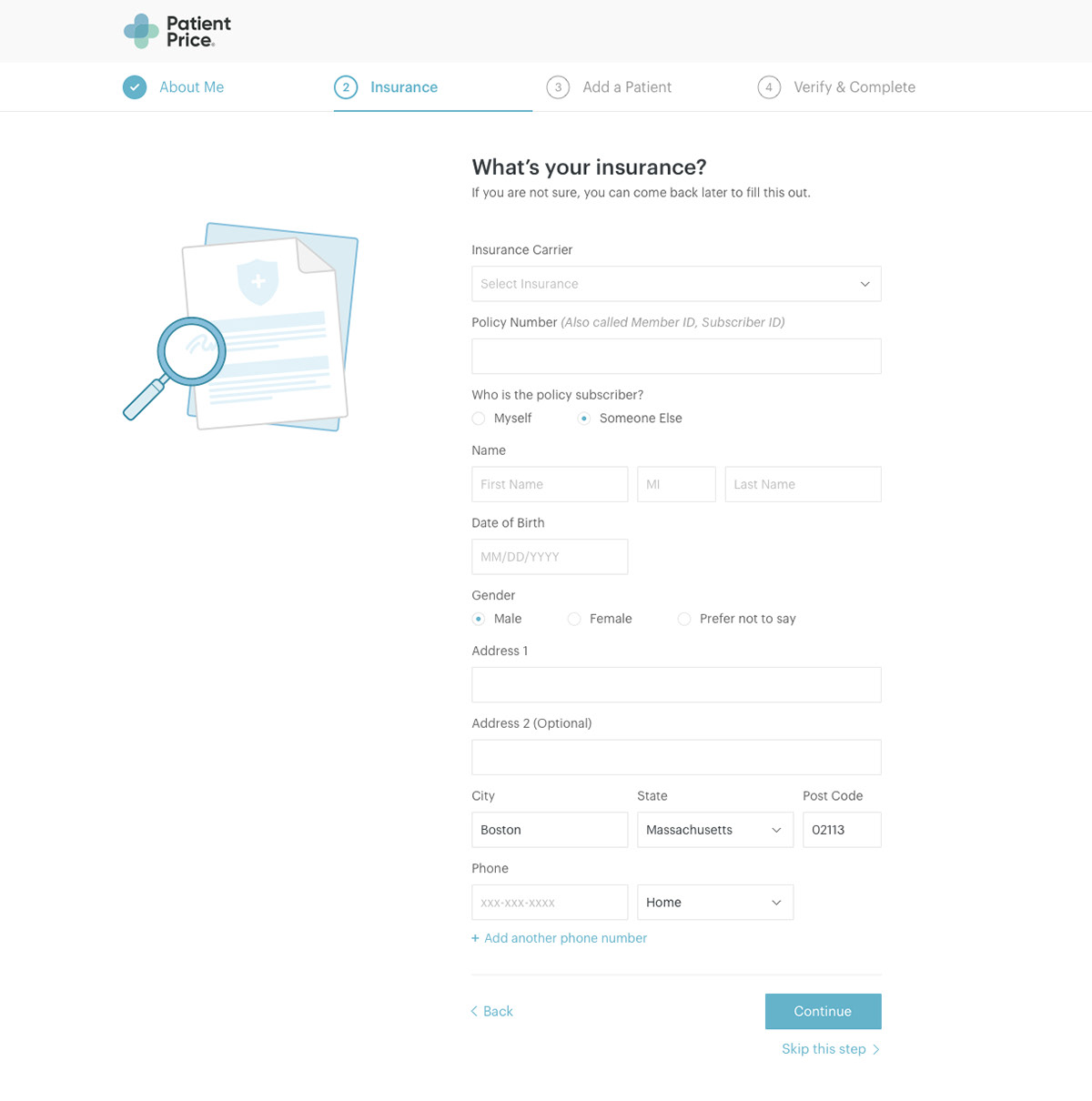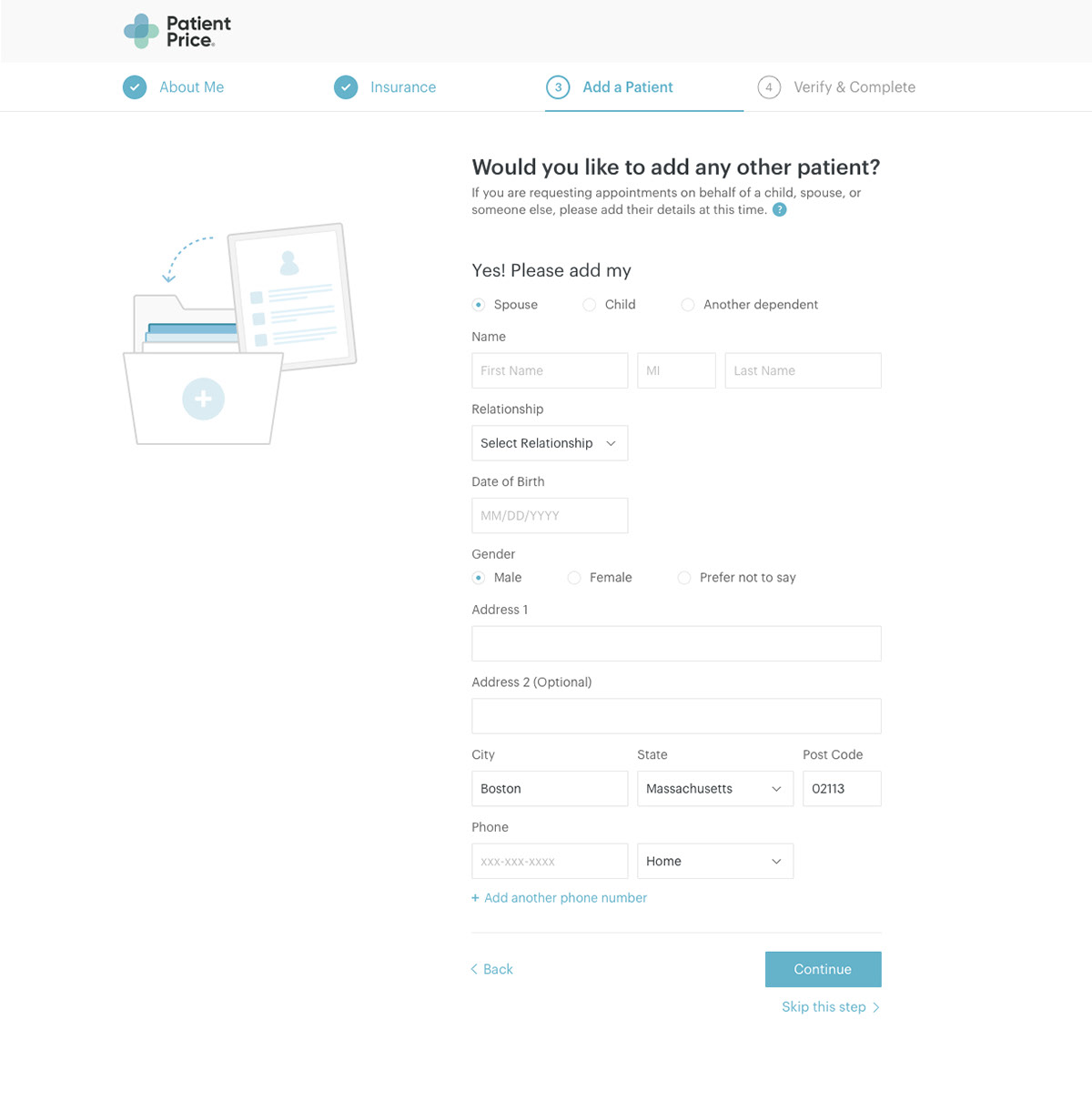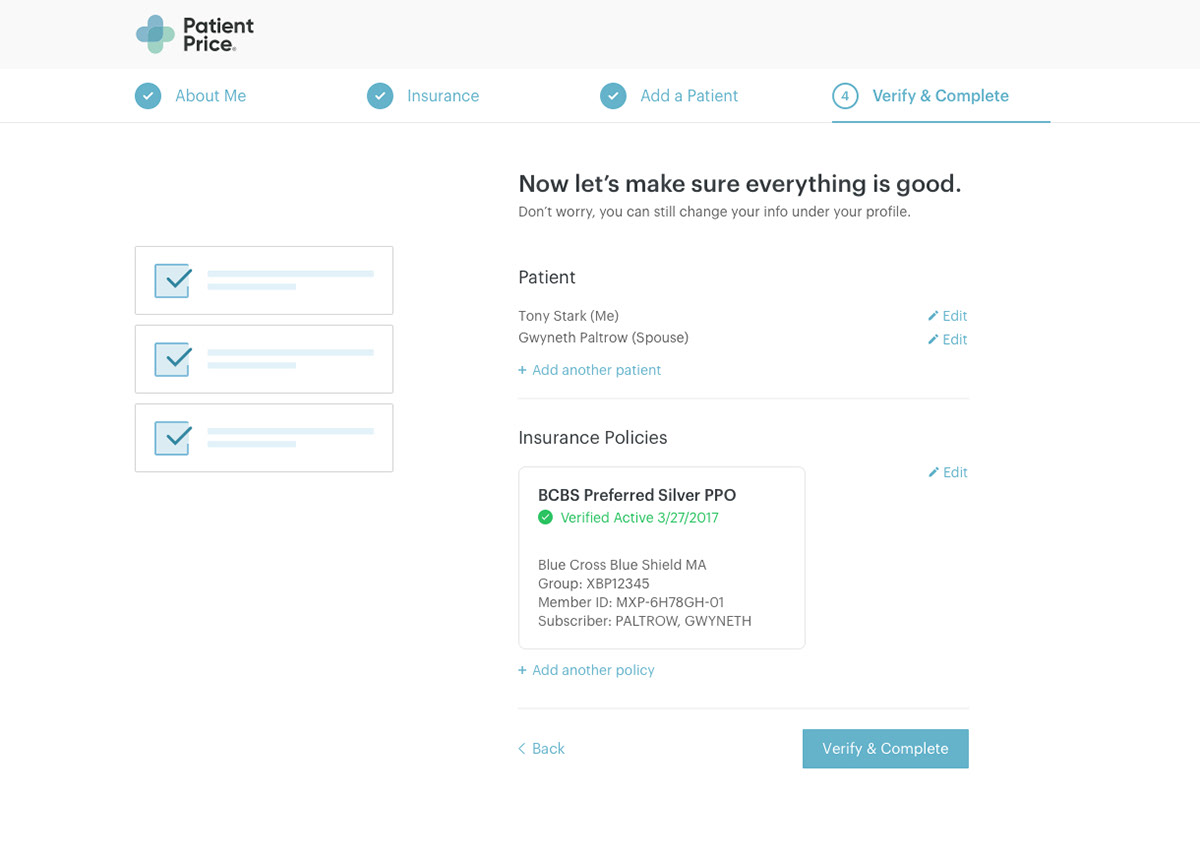 Left: This is one of the most important page that users will land on. It consists 3 parts: filter, search results and map. 
Right: Provider details - "estimated cost" and "schedule an appointment" panel are fixed on the right so users can get access to them anytime while they are browsing info on the left.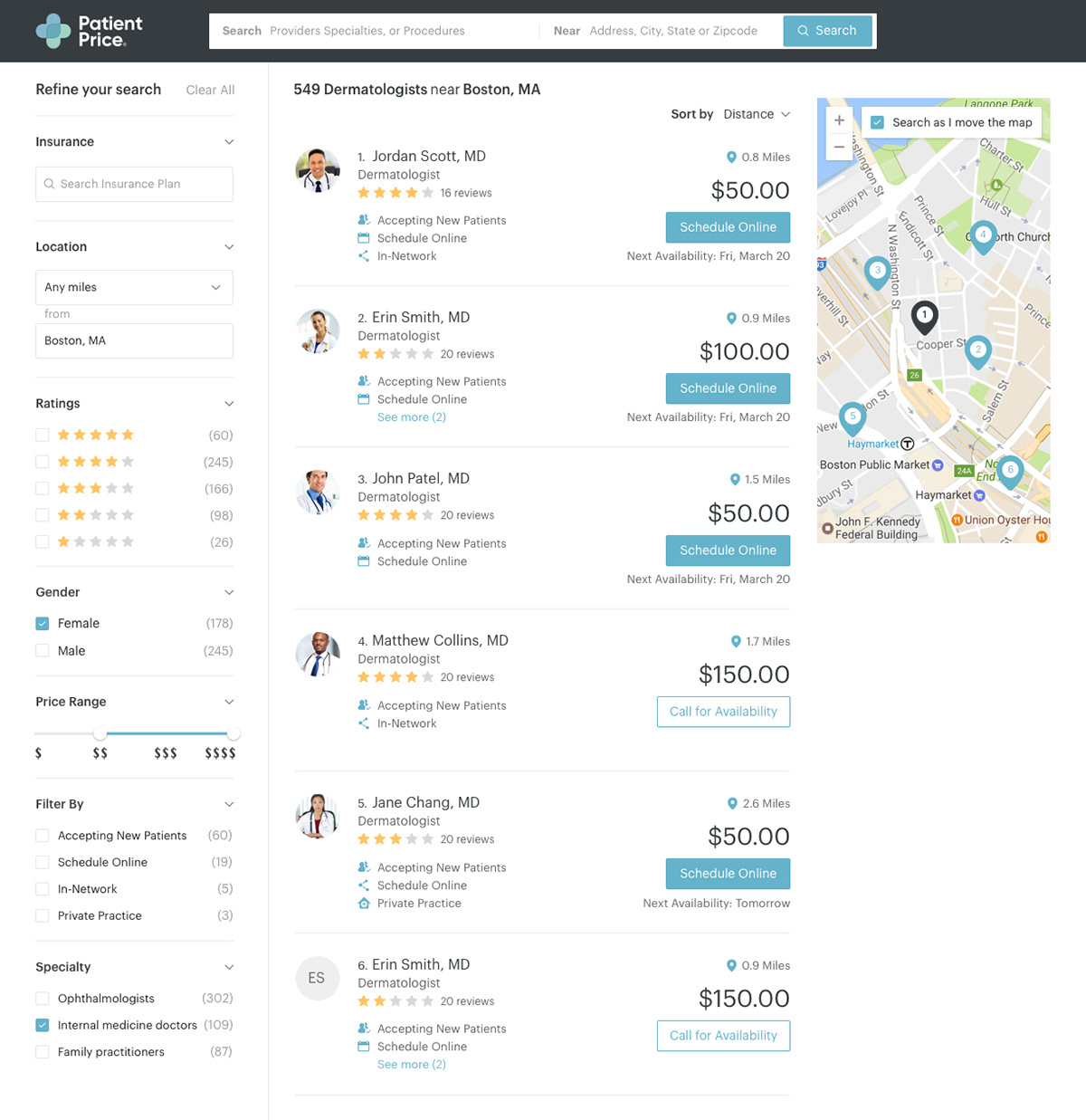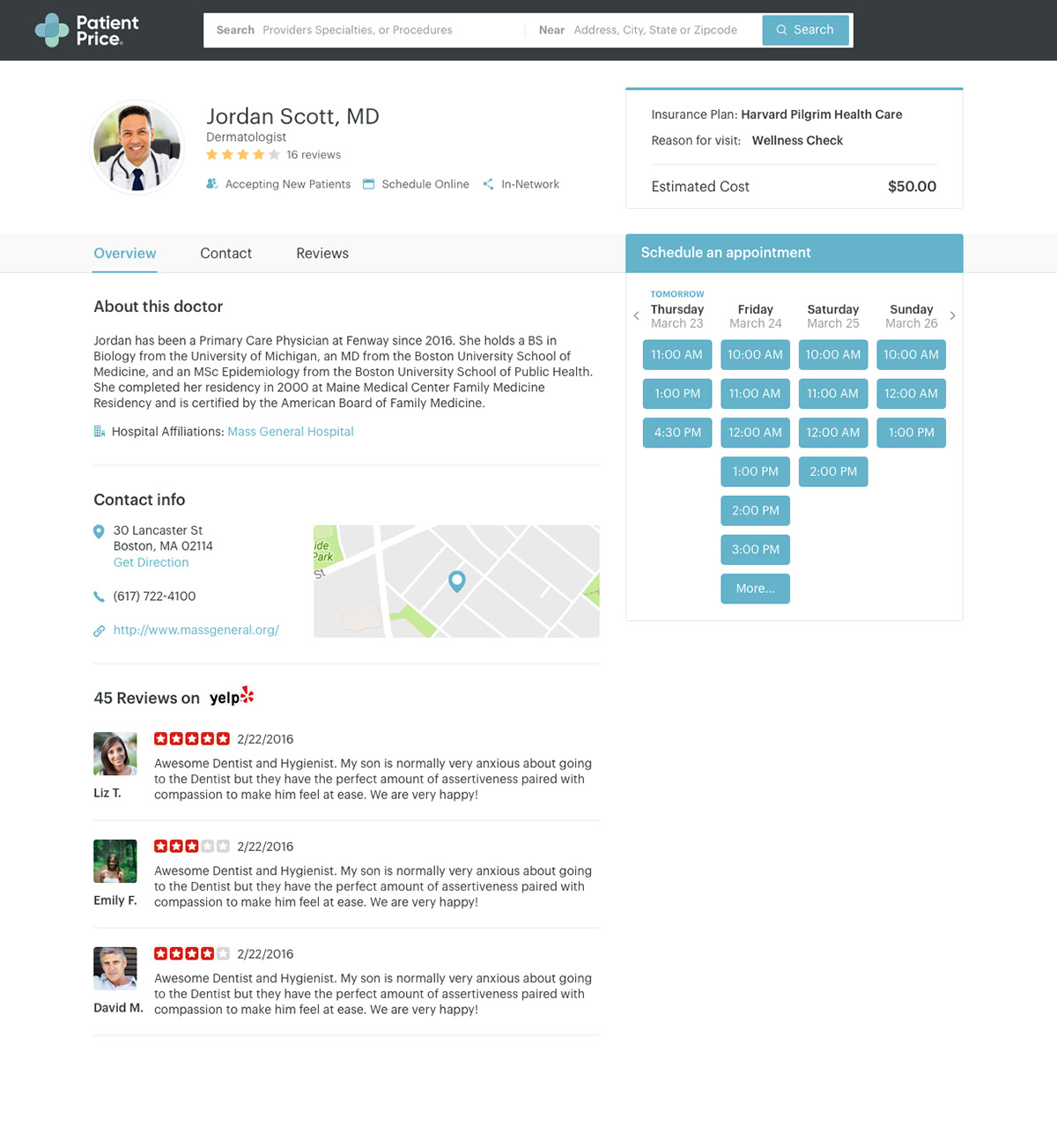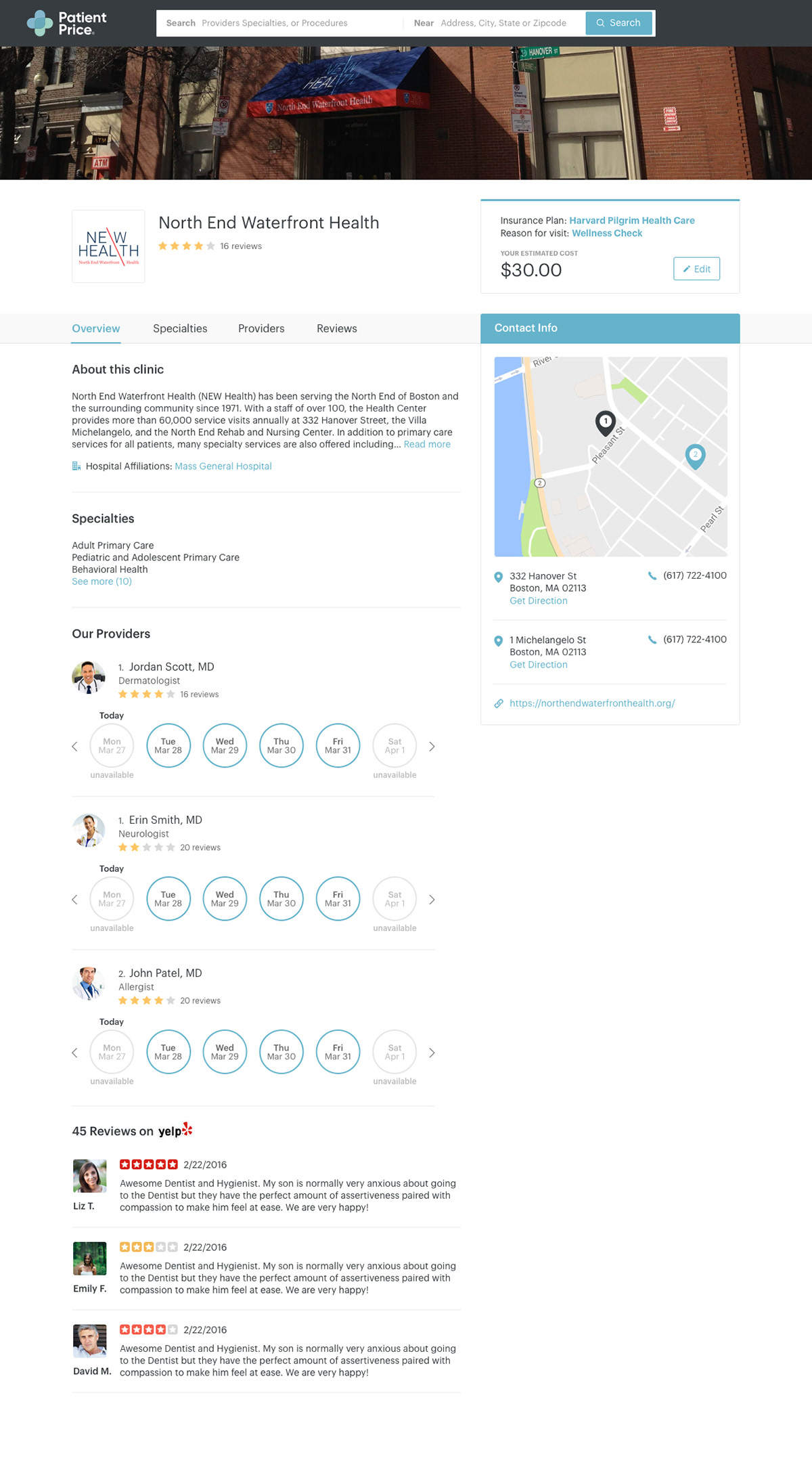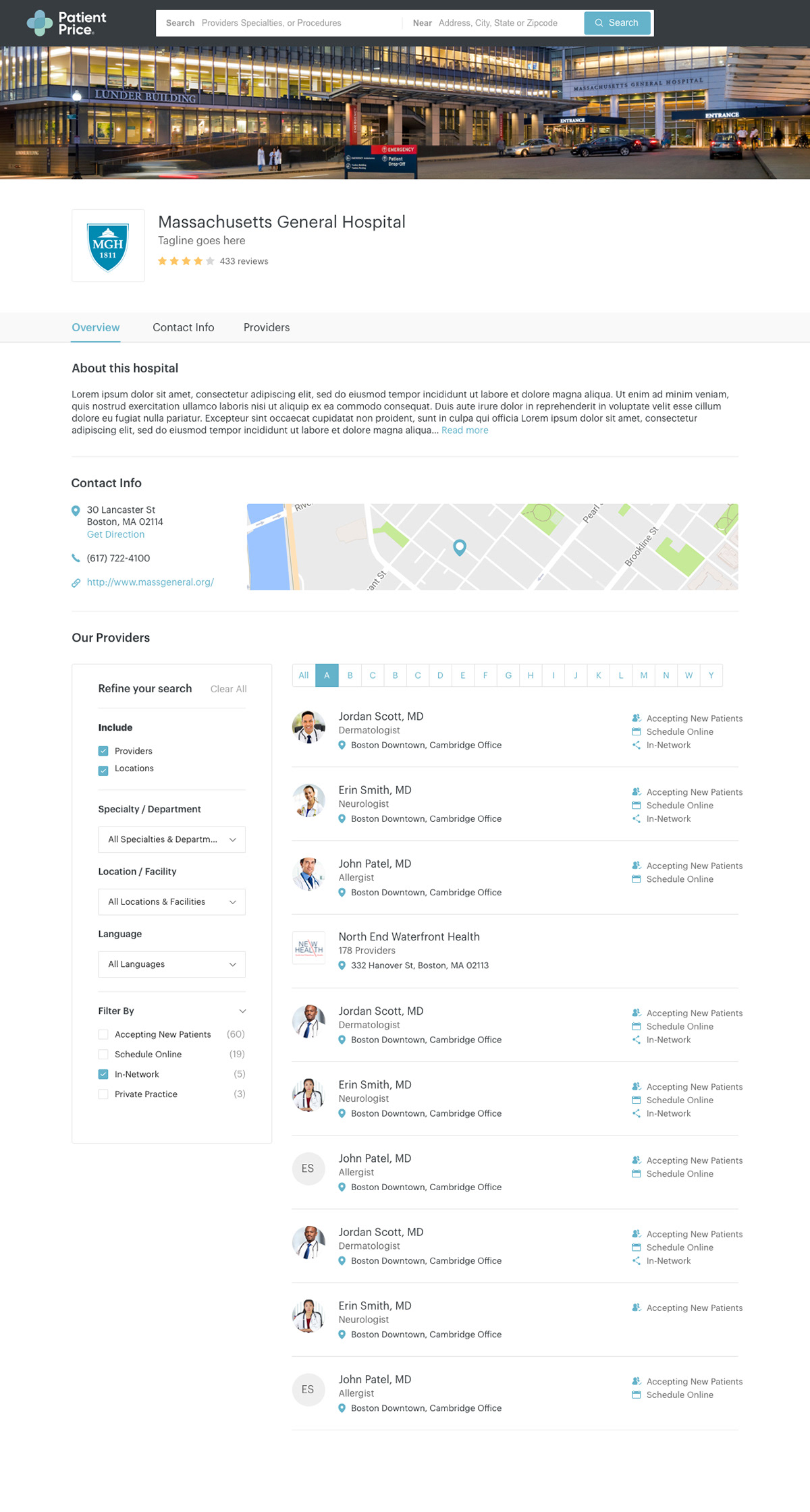 Based on bootstrap template for quick launching.