During my time at Eastern Labs, I focus on creating a more human experience for users that brings more clarity and easiness to online banking. Through the design, I try to reduce the cold and obscure feeling that banks always have, ultimately connecting it with the people .
The online and mobile banking platform that my team and I created scored in the
top 4%
on the System Usability Scale of the UX Center at Bentley University. Increased NPS scores (average for banking is ~30%):
● Mobile from -75% to 80%            ● Online from -27% to 61%
Although I can't show you all the screens here, I want to highlight some of the features that my team and I designed. I include inVision link for each feature so feel free to click around :)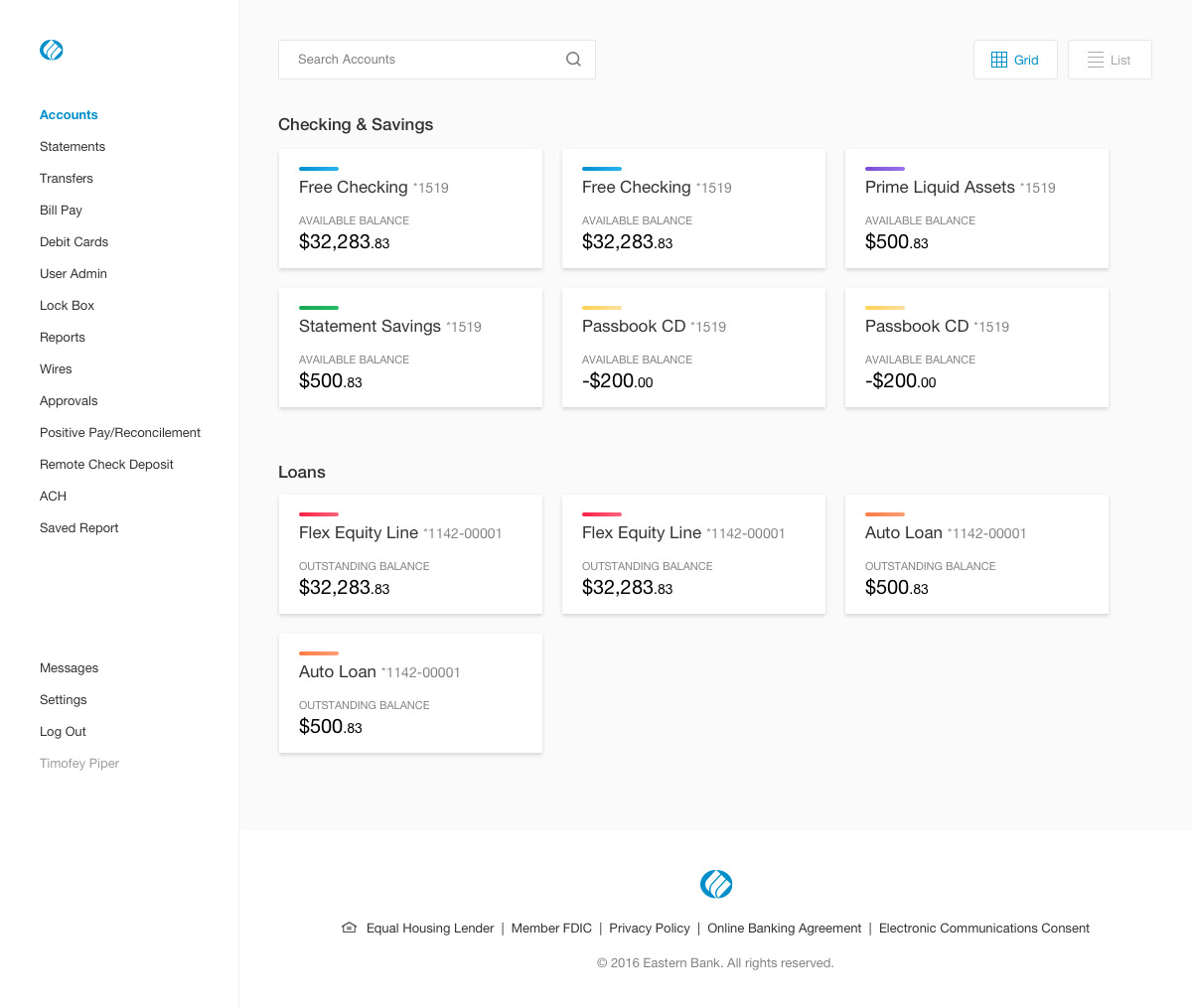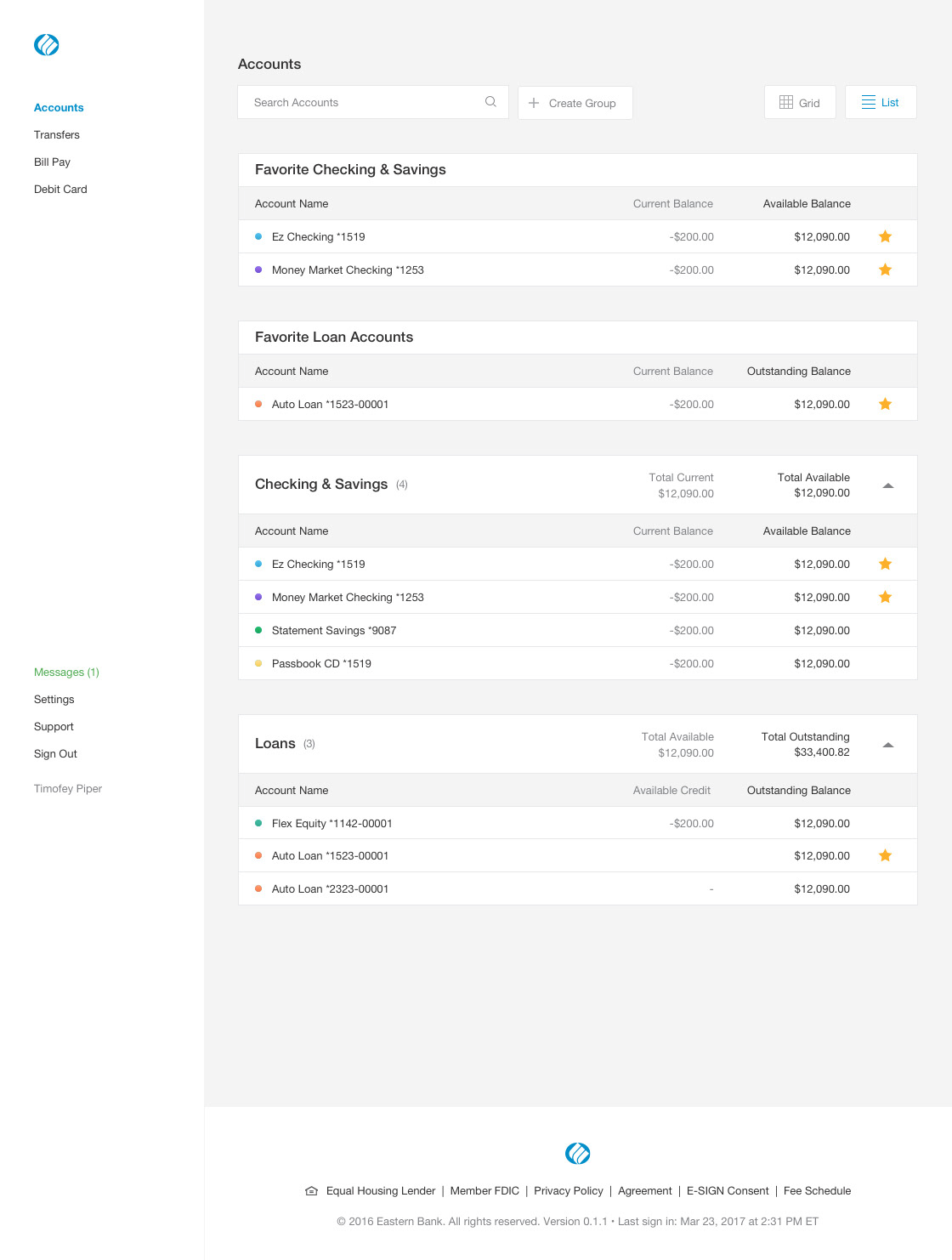 One feature I want to highlight here is "Account Grouping", which allows users to group their certain accounts together under a list or a card view. I studied several companies' similar feature (eg. Google Photos, Google Contacts, Pinterest) as well what other banks currently do. At first, I wanted to design a more interactive and creative way to create/edit/delete groups. However we were on a tight schedule and it would take developers few weeks to build it and it will be hard to maintain in the future. So in the end, I decided to follow our current modal structure to design this feature which is you can see in the inVision.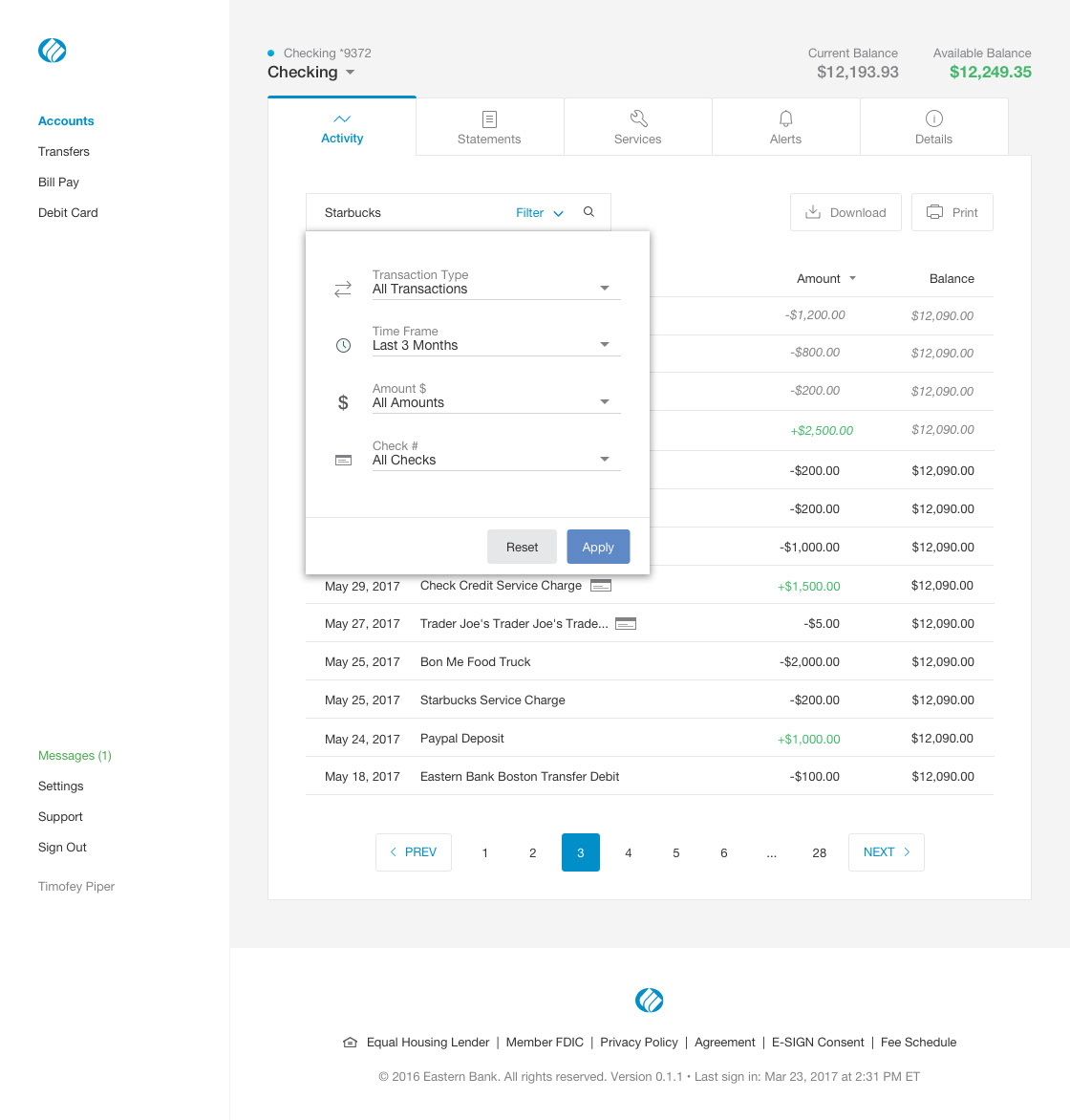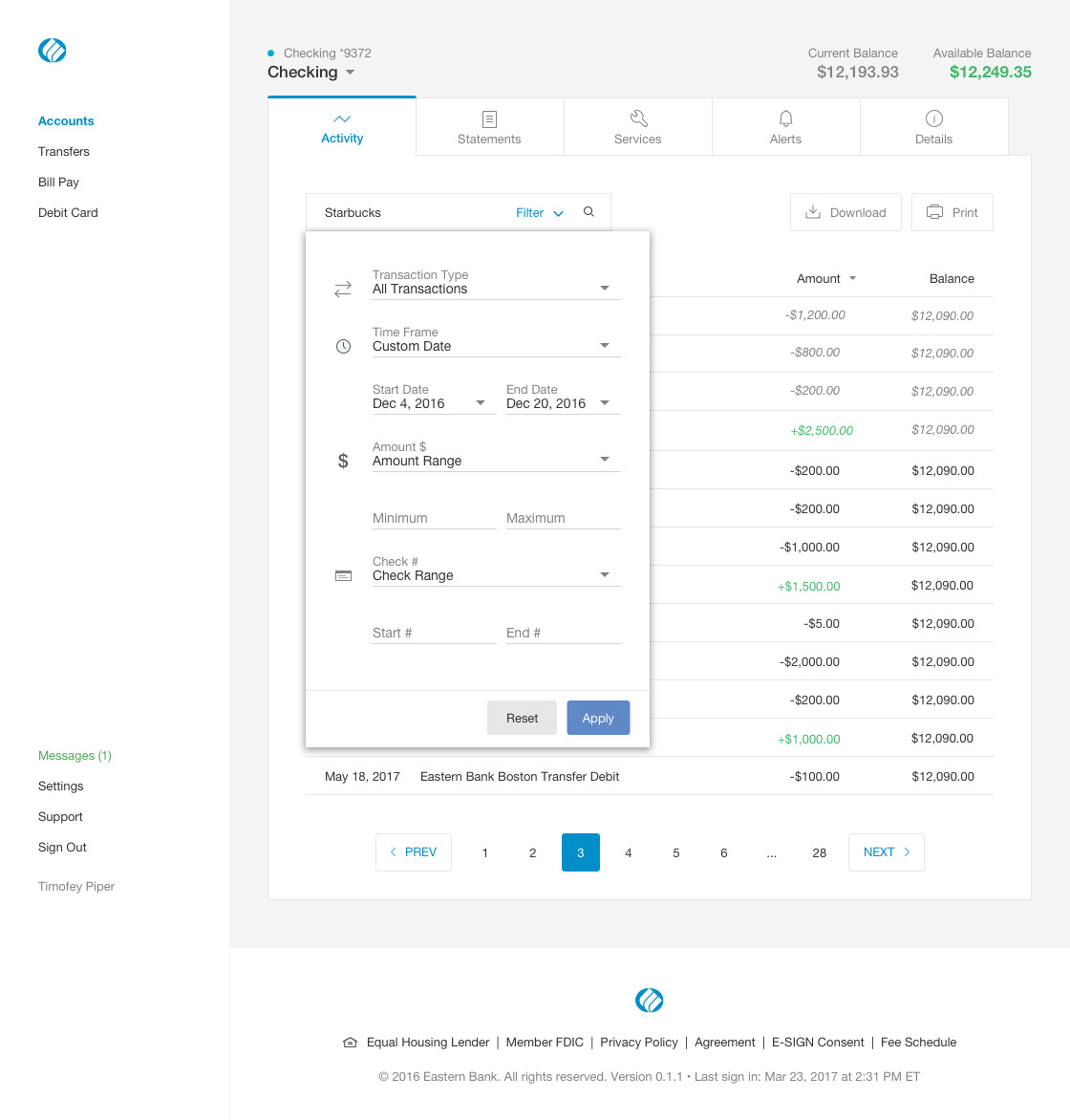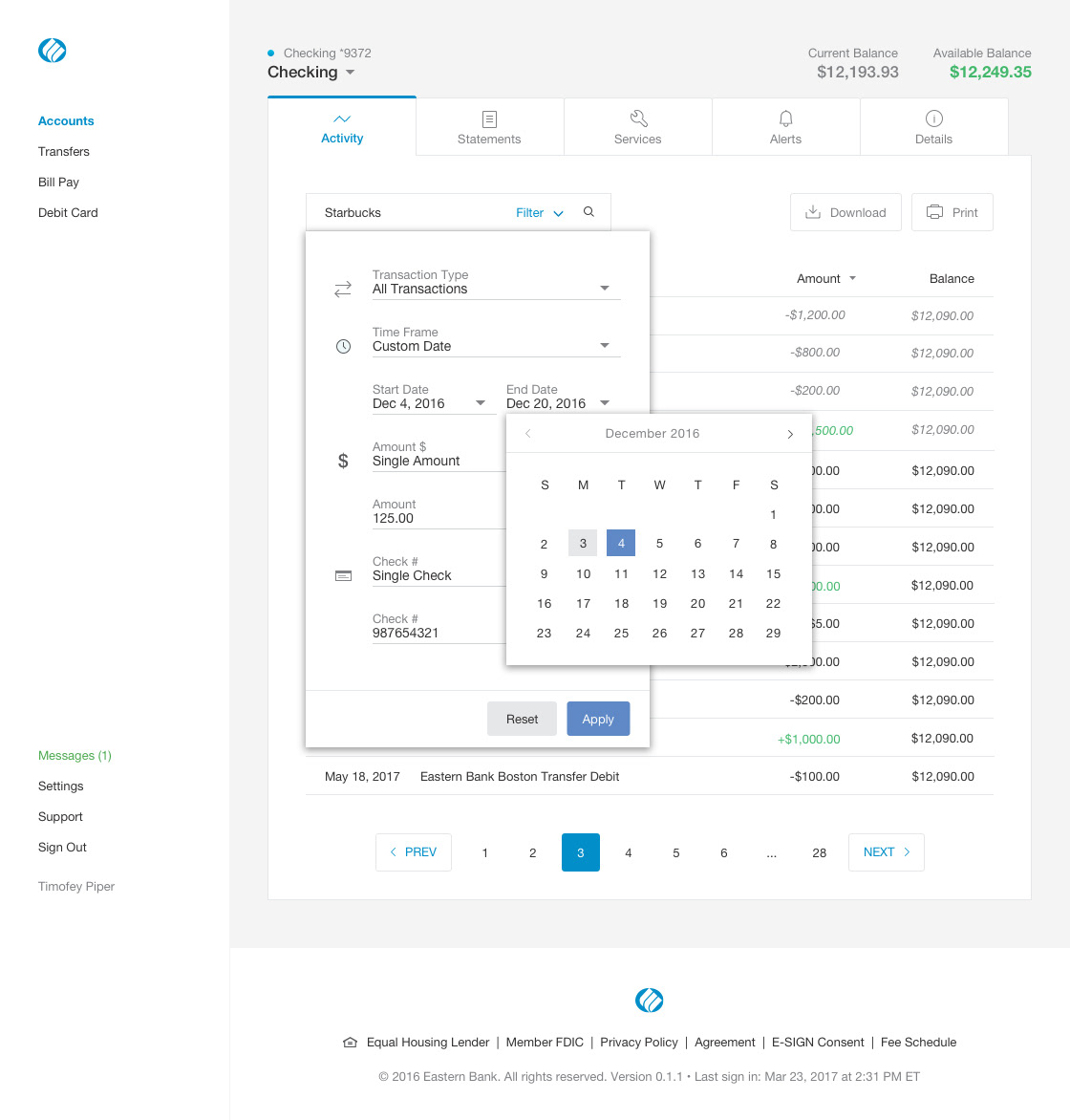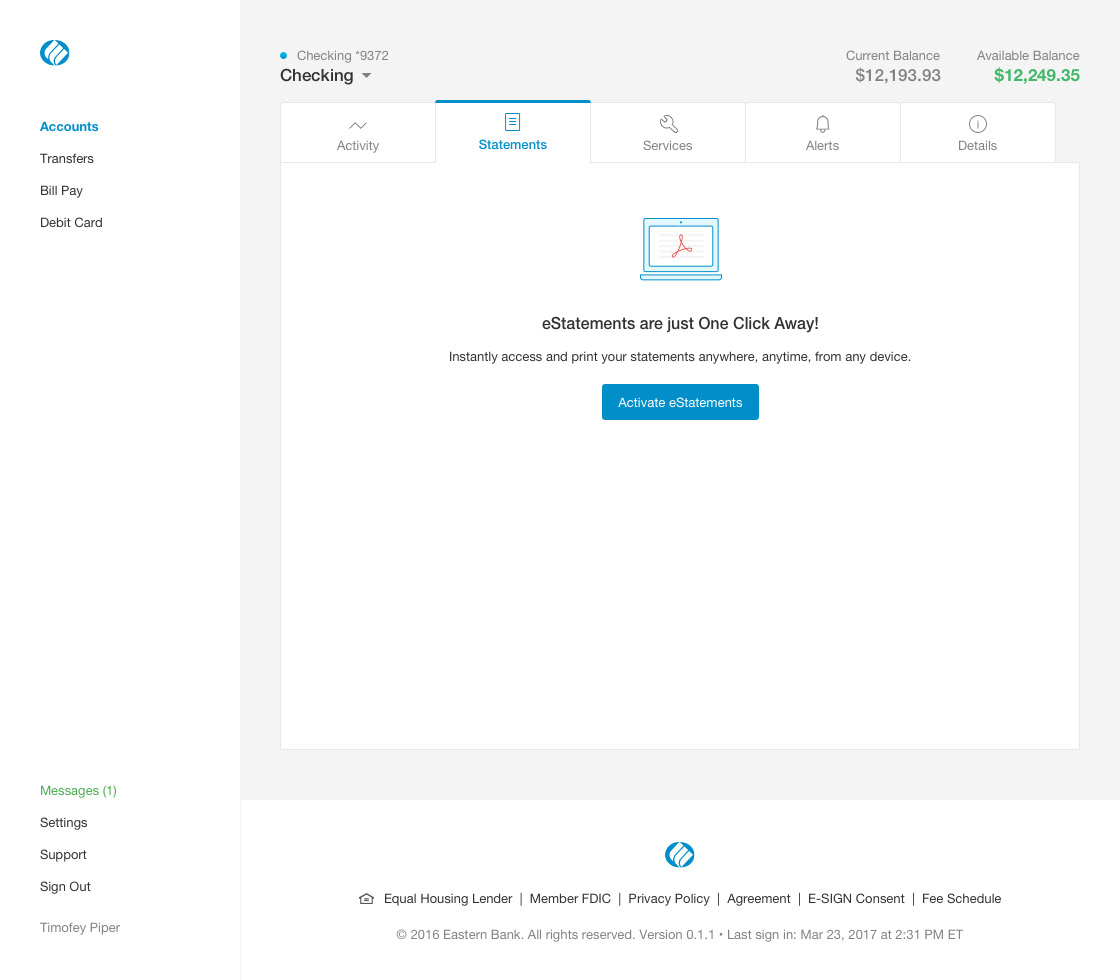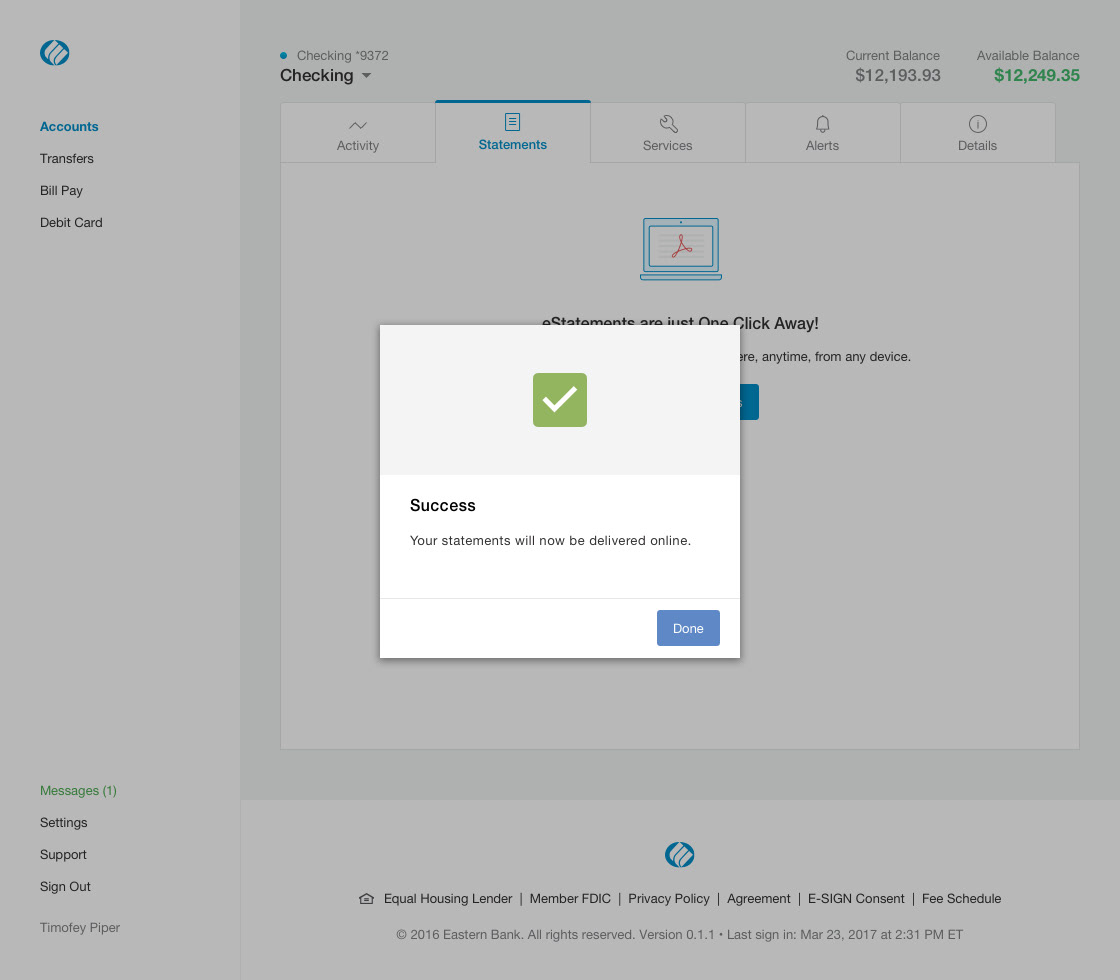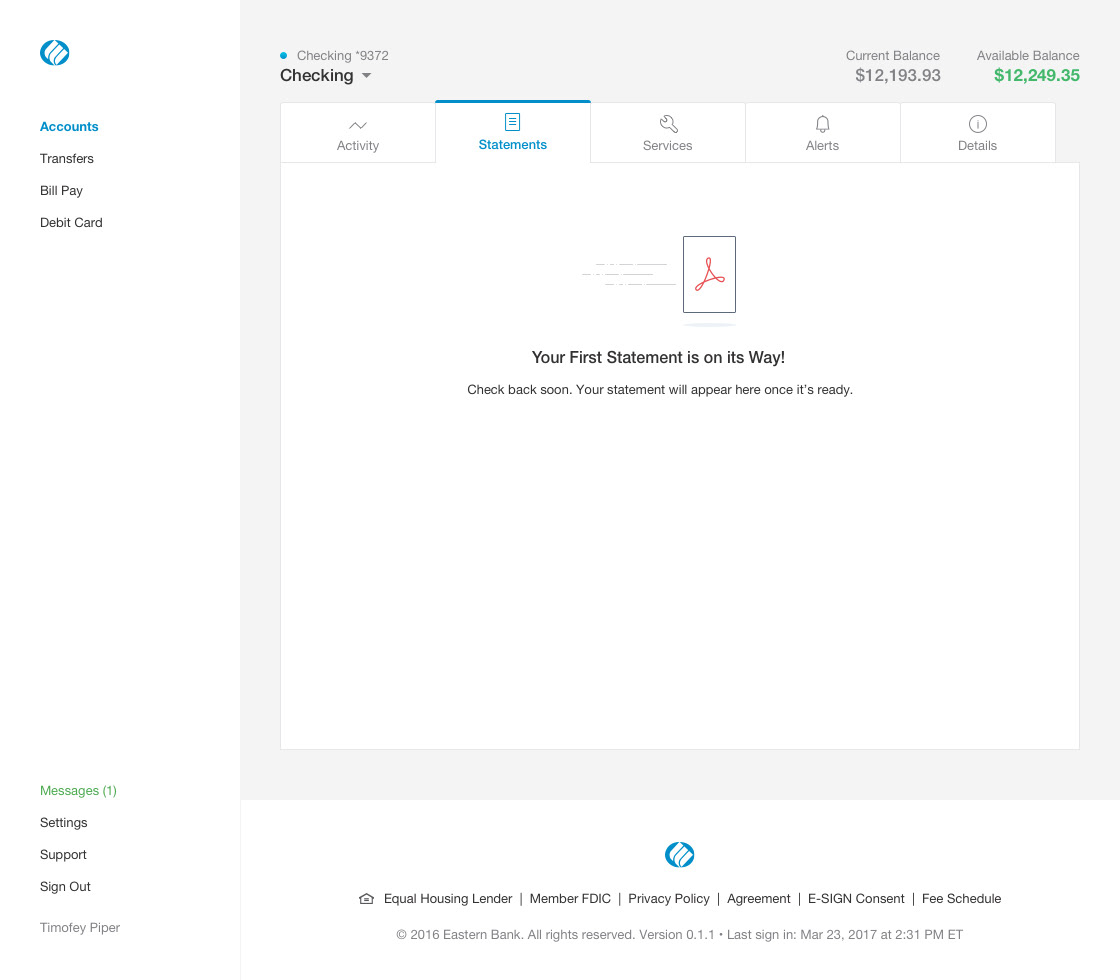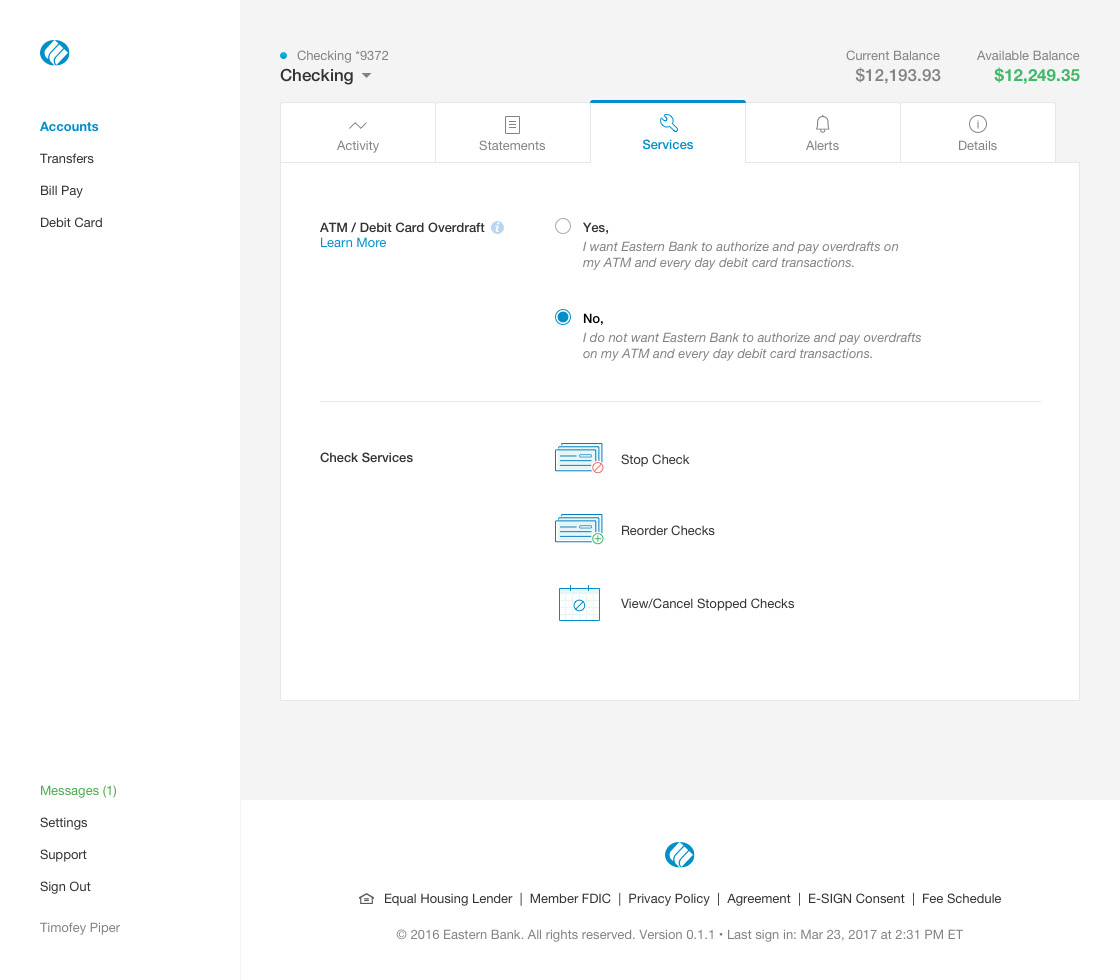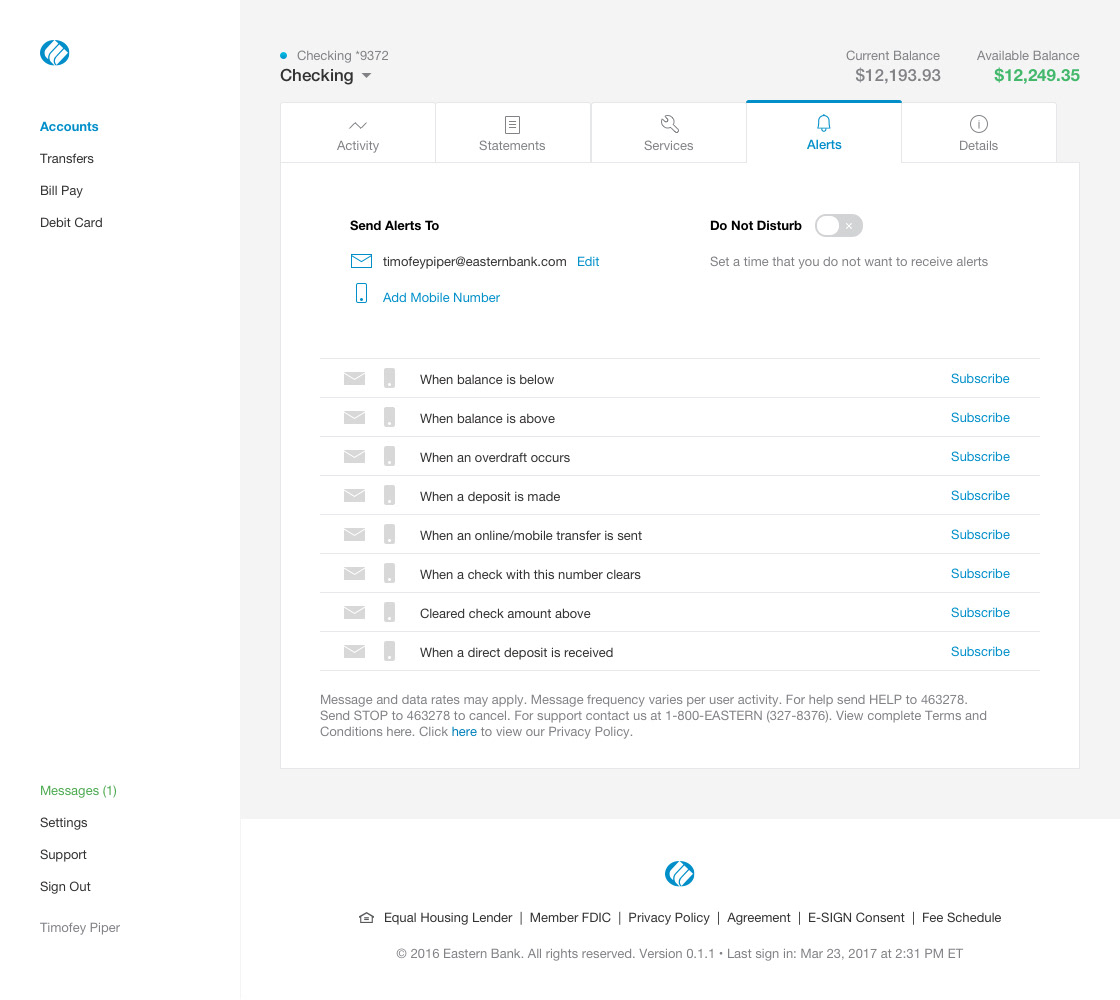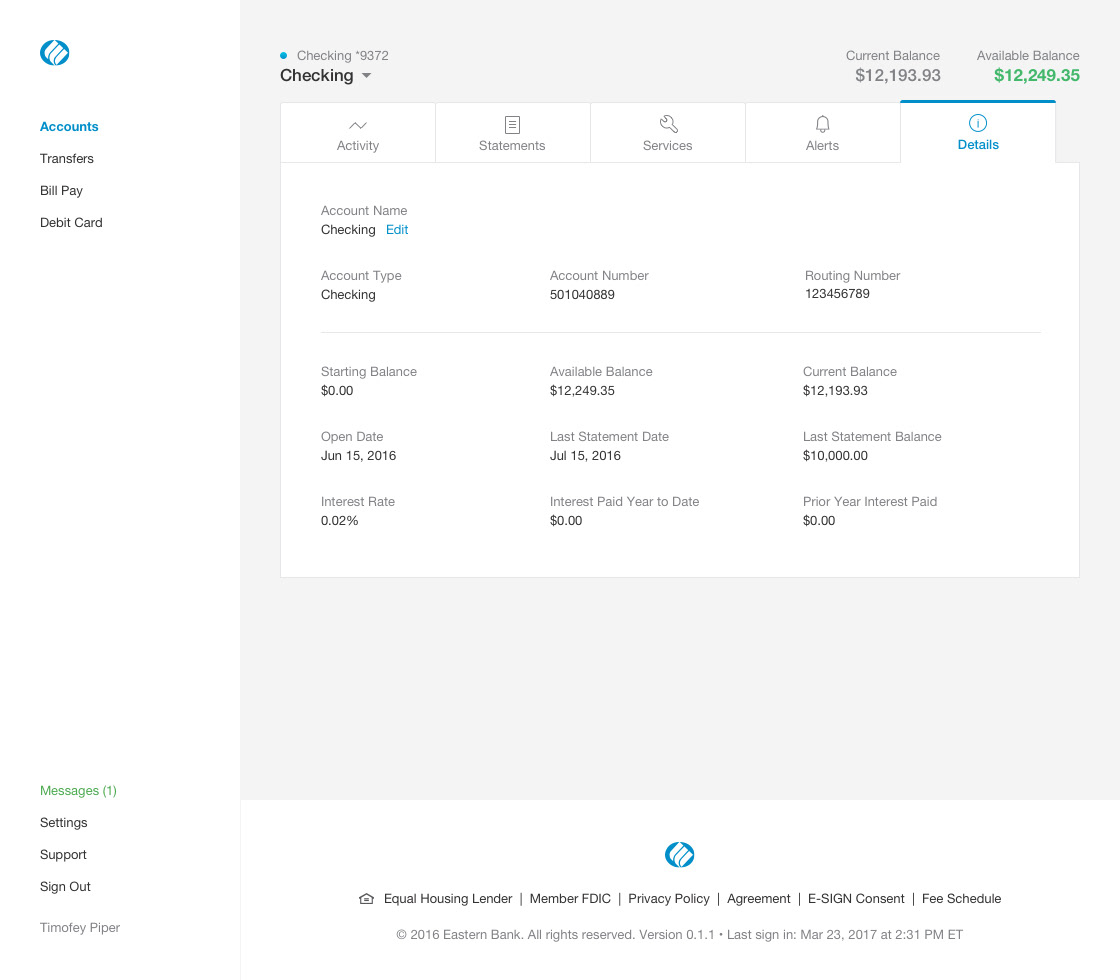 This is one of the most complex feature that my team and I designed. It offers a lot of functionalities such as Make a Payment, Setup AutoPay, Setup eBill, Manage Payees, View and Edit Scheduled/Past Payments, etc. 
Problems
: The main problem users have are that they don't know how to use it or where to find certain things. As a user myself, a lot of the time I find it's really hard to understand not just certain terms but also the available options that online banking offers especially Bill Pay.
Challenge
: Not only there are a lot of requirements we need to follow, but also the amount of information we need to display are all interconnected.
We first start off by putting together a flow diagram to understand the functionality of each pieces. Also taking key requirements for user stories and put them along with the chart helps us catch the important information while we are designing. Mobile is a lot different from web which I will explain more in a separate project.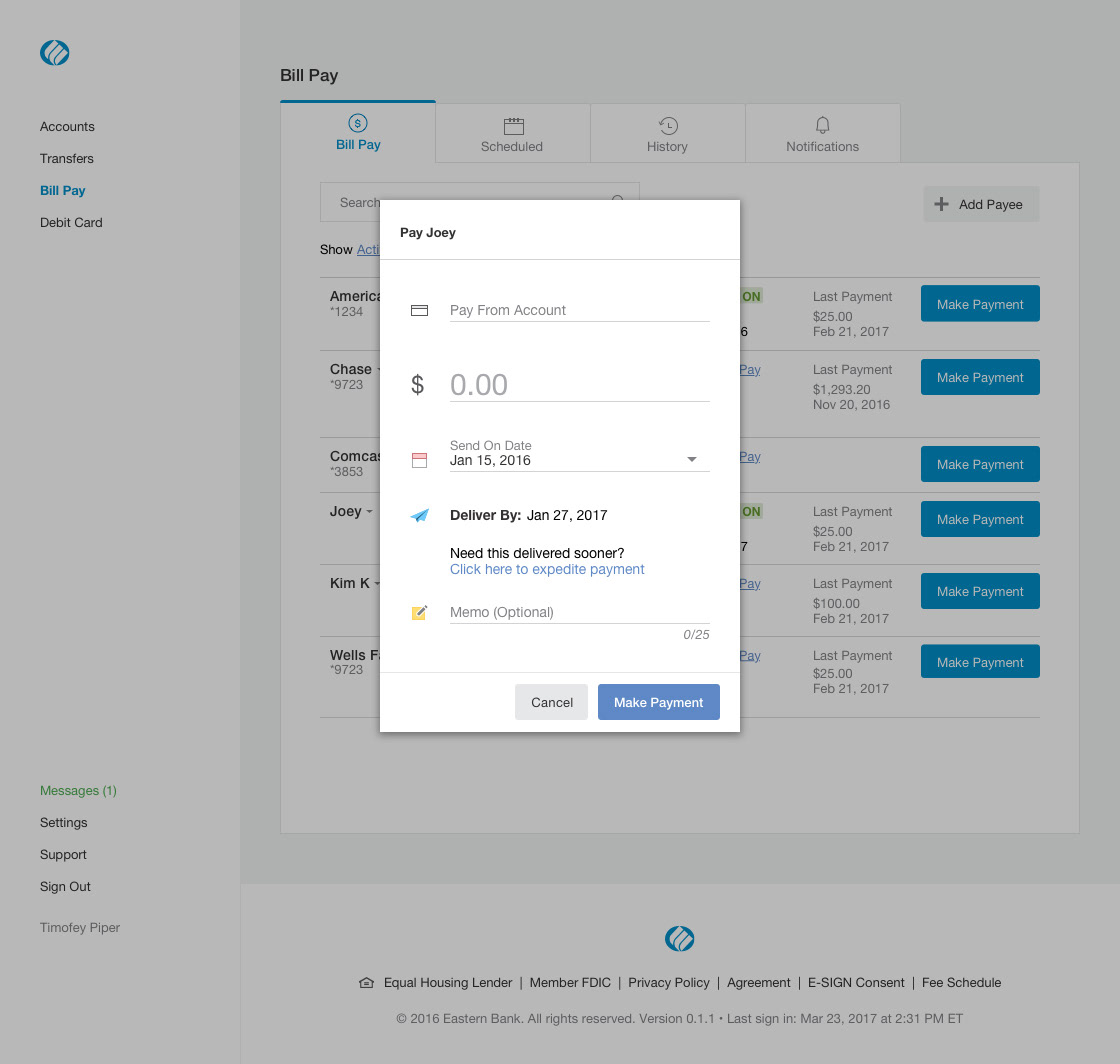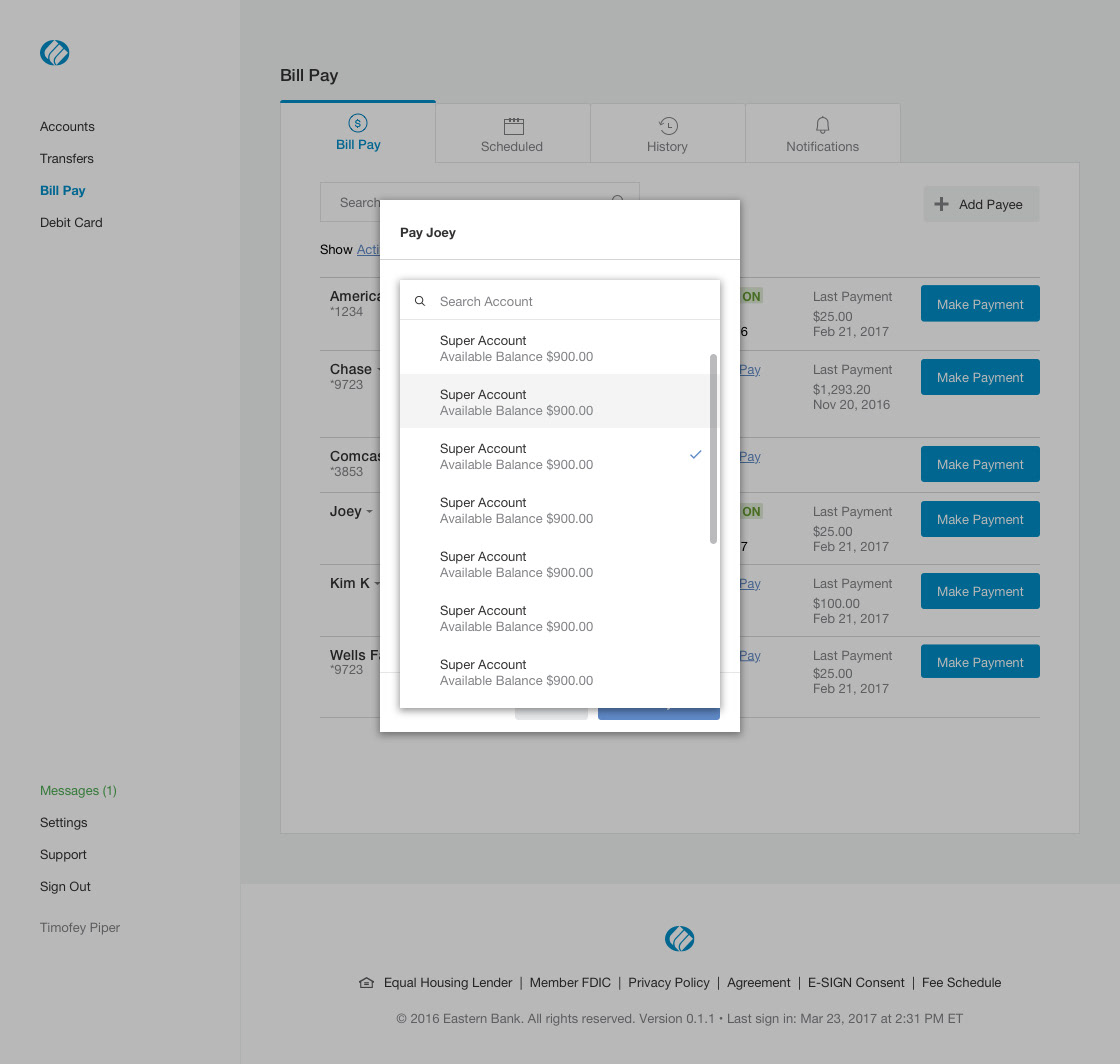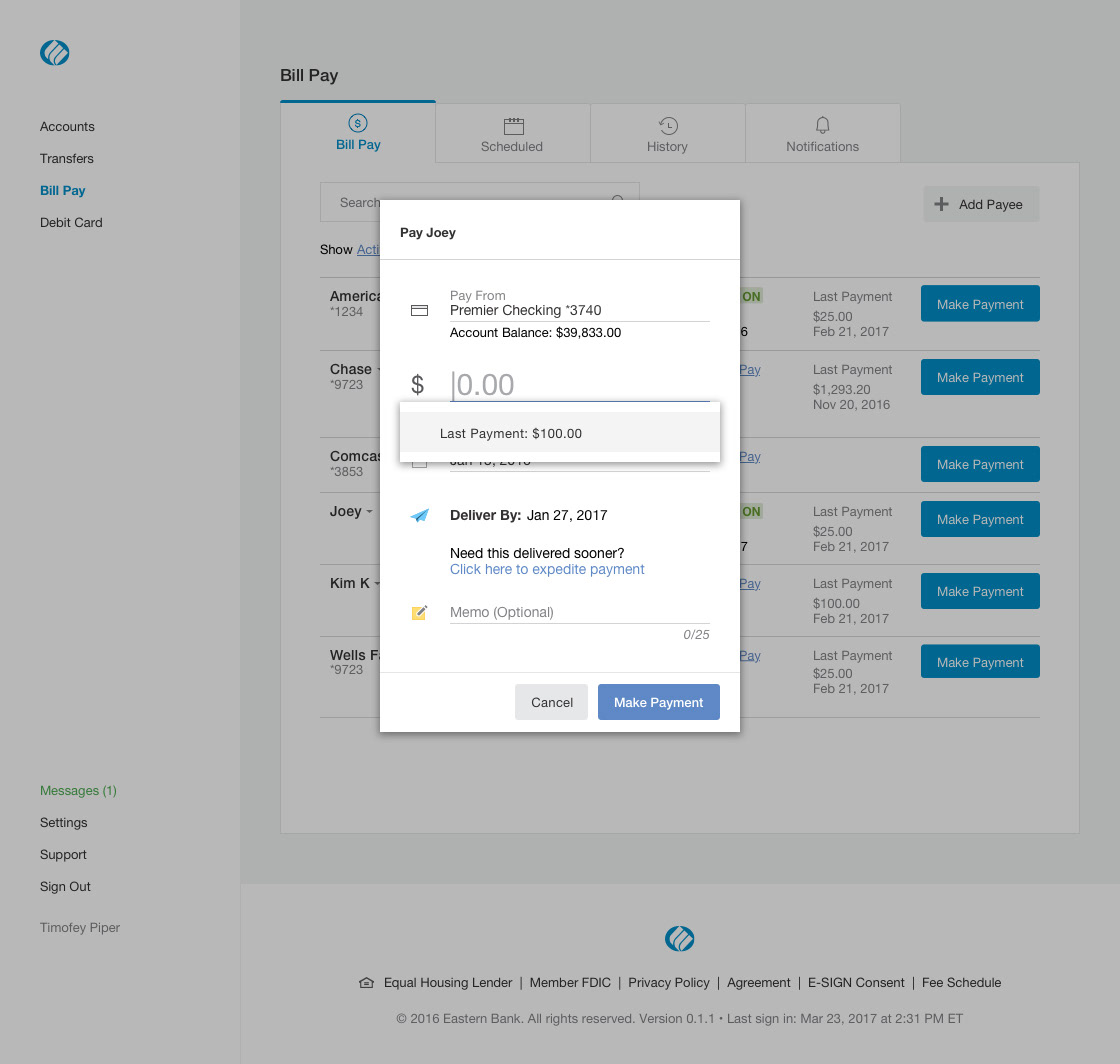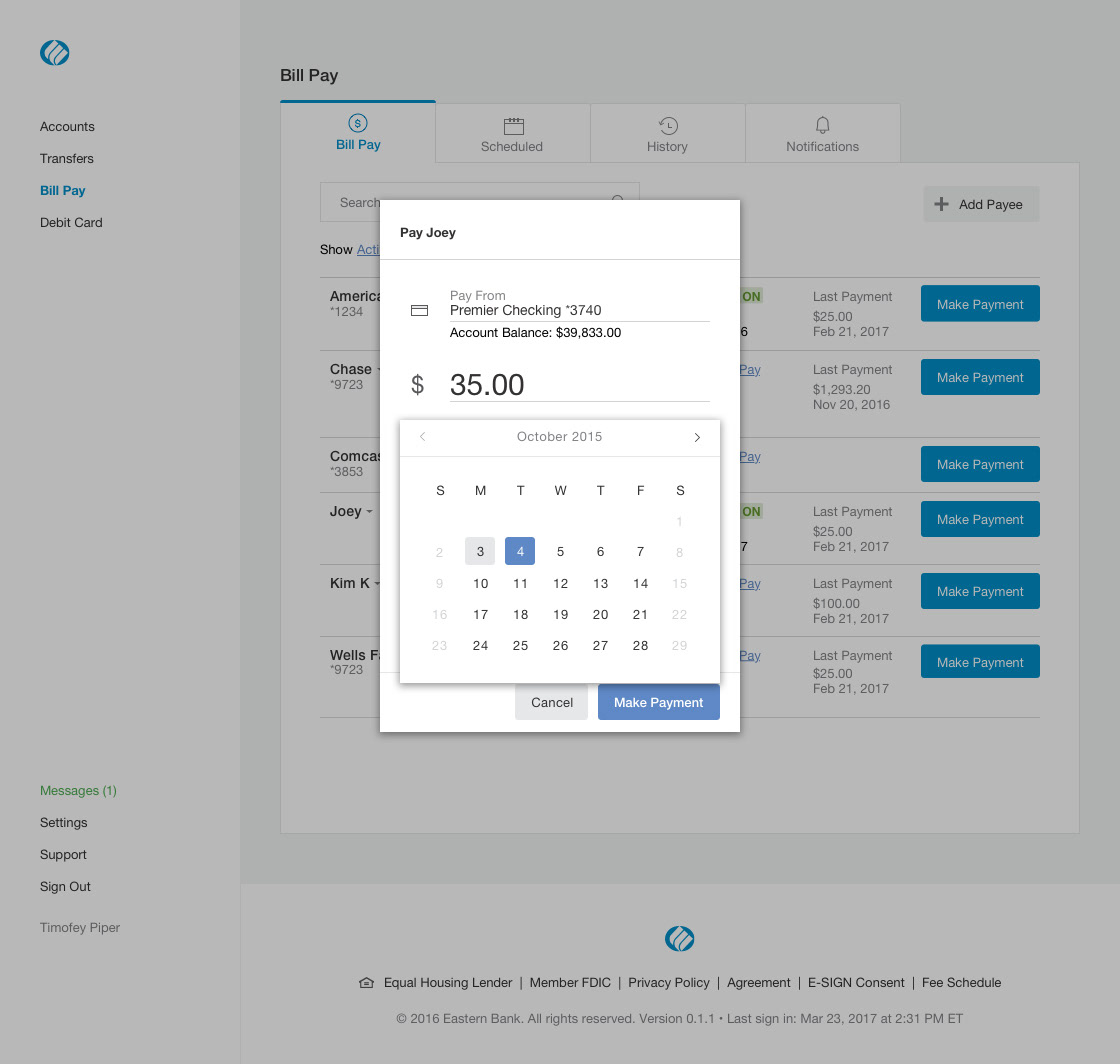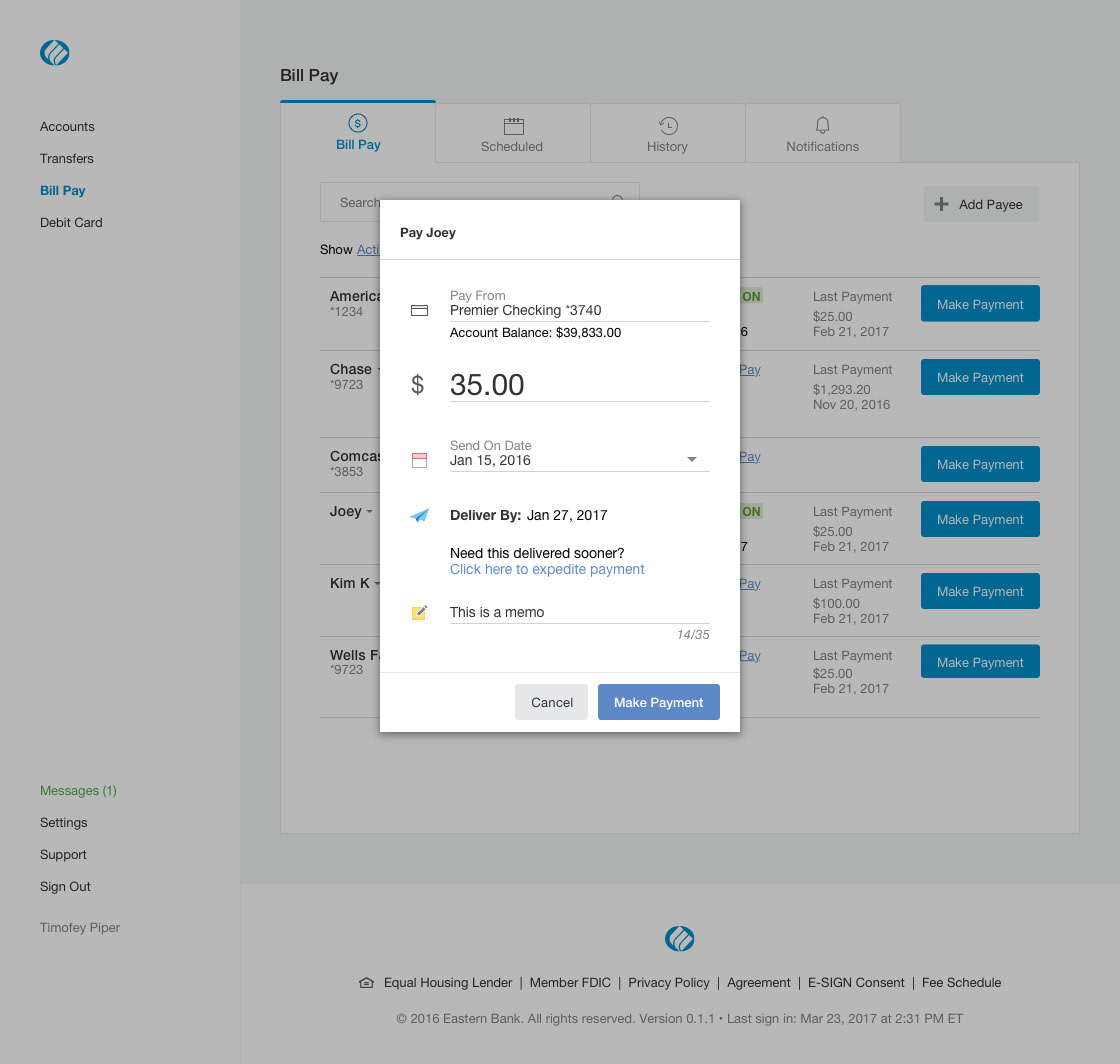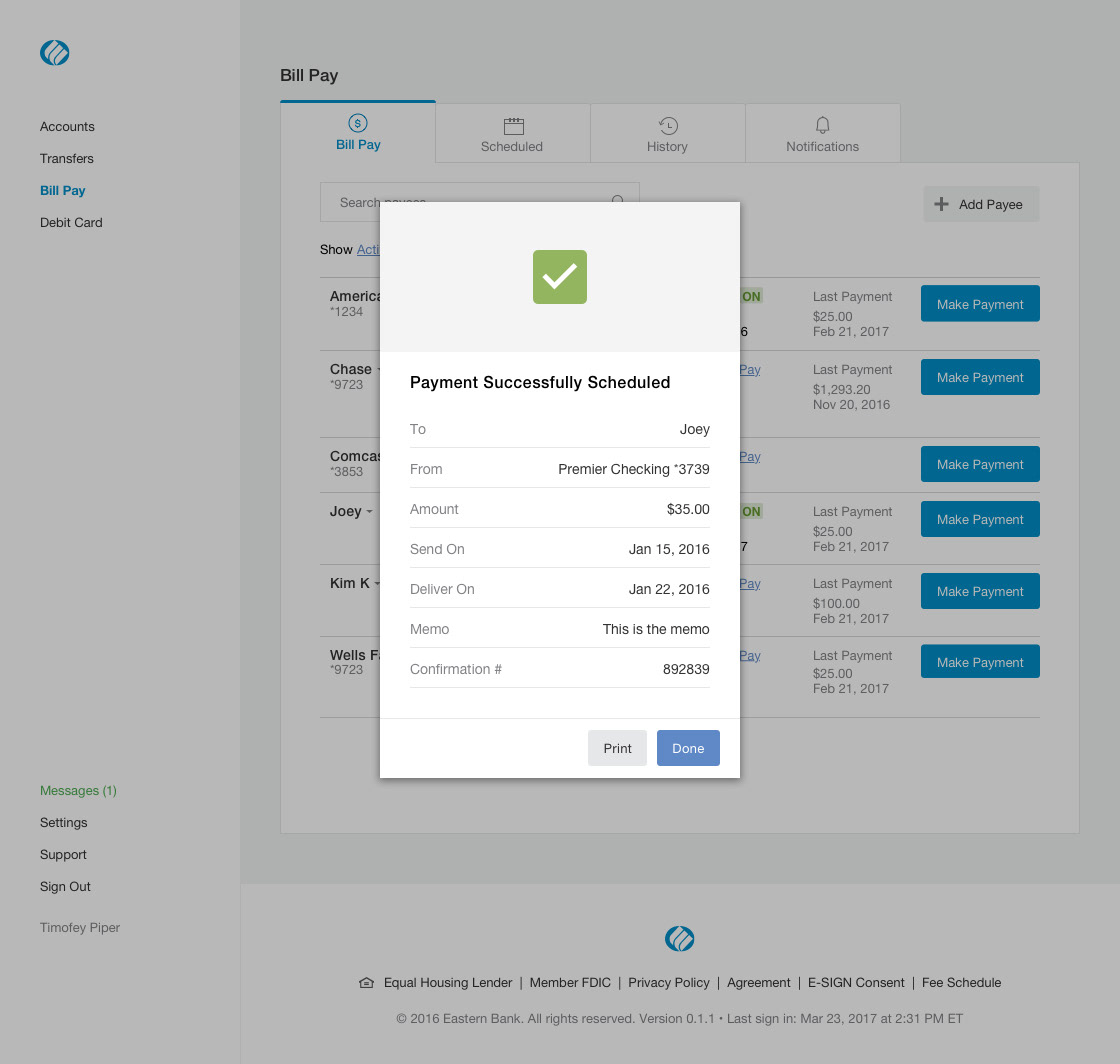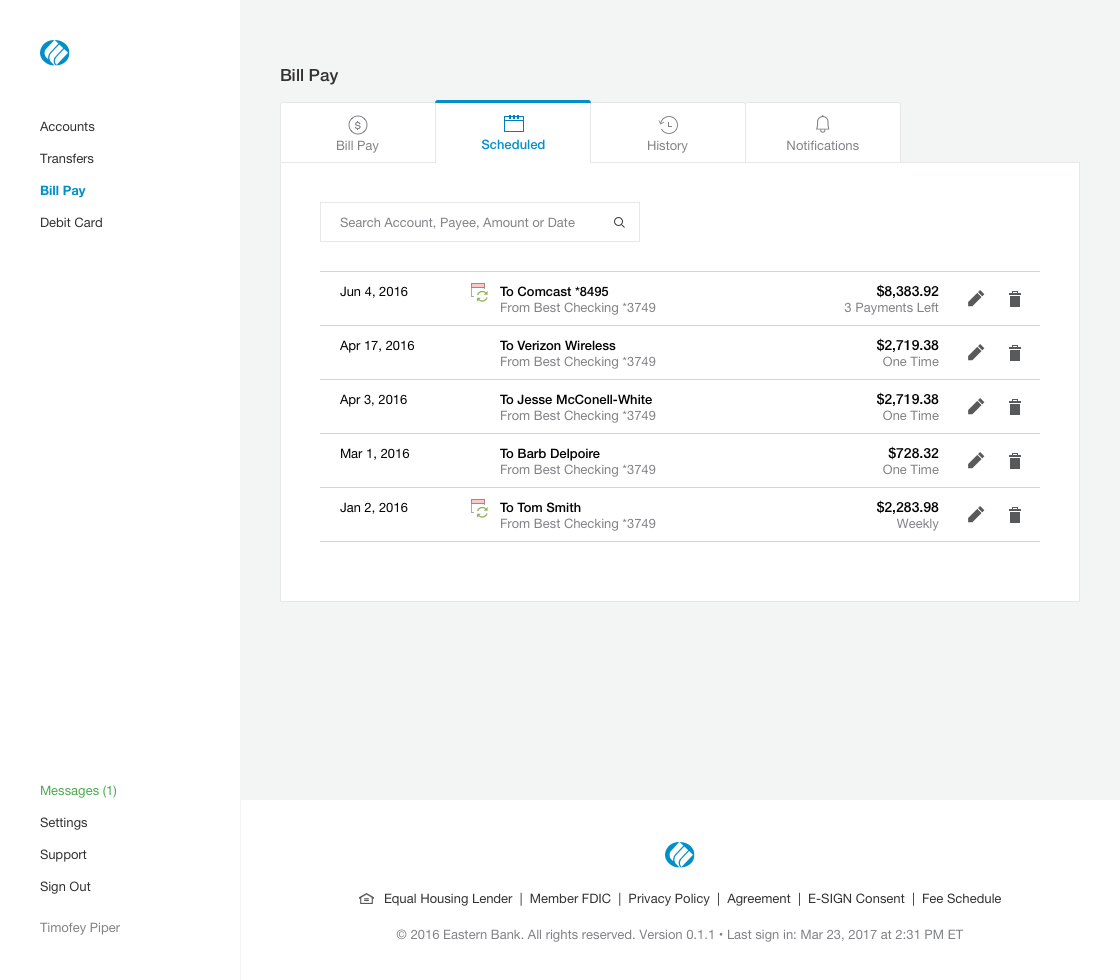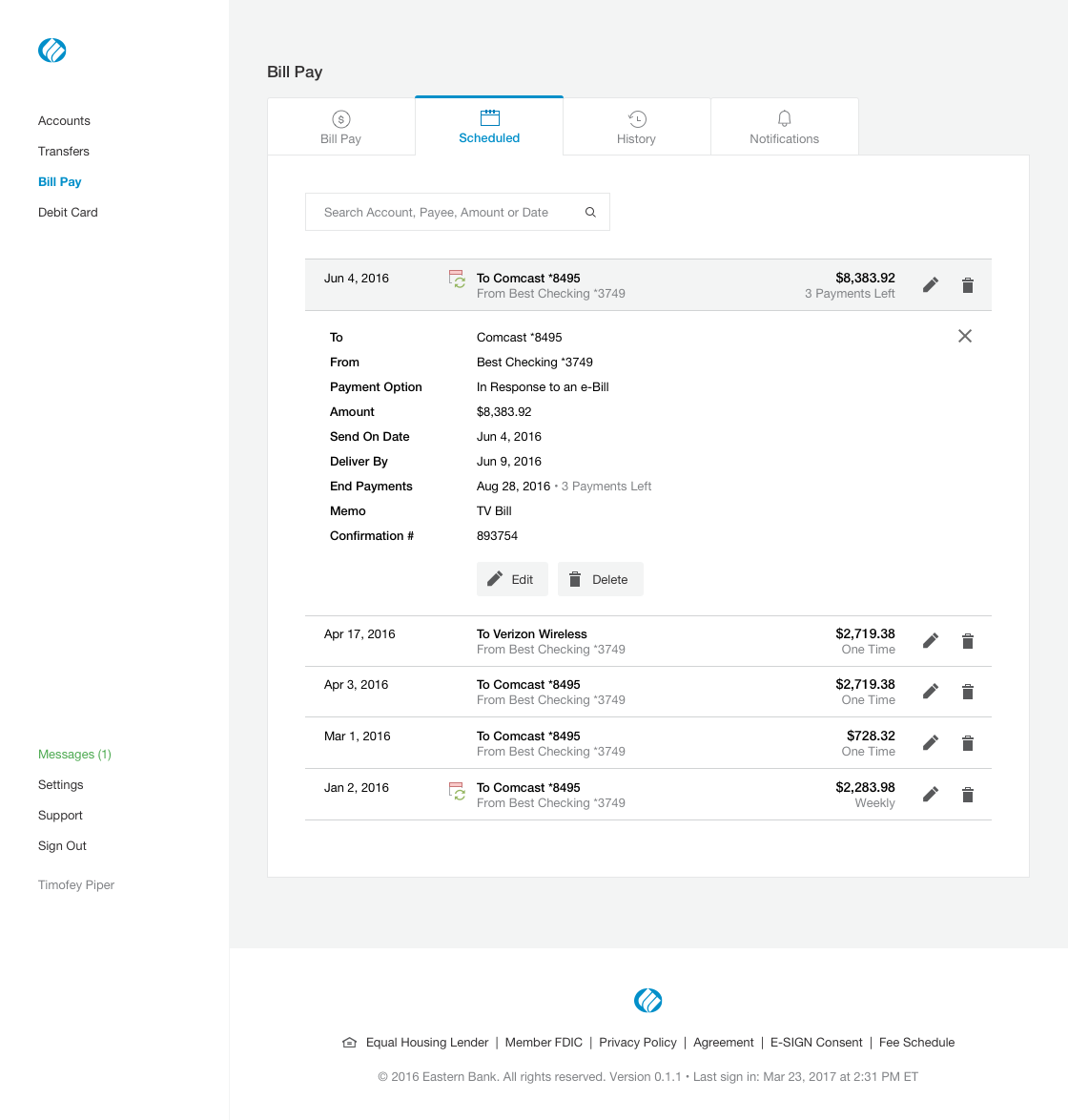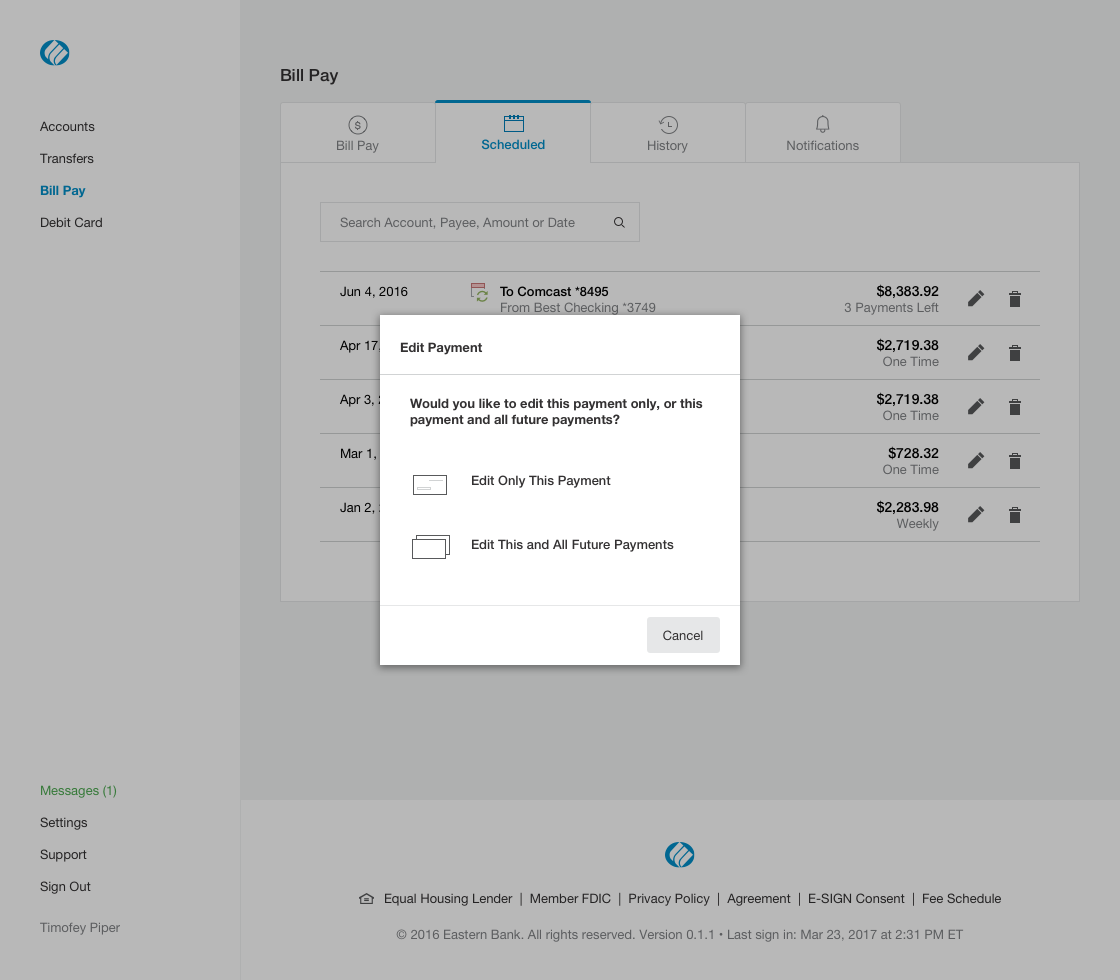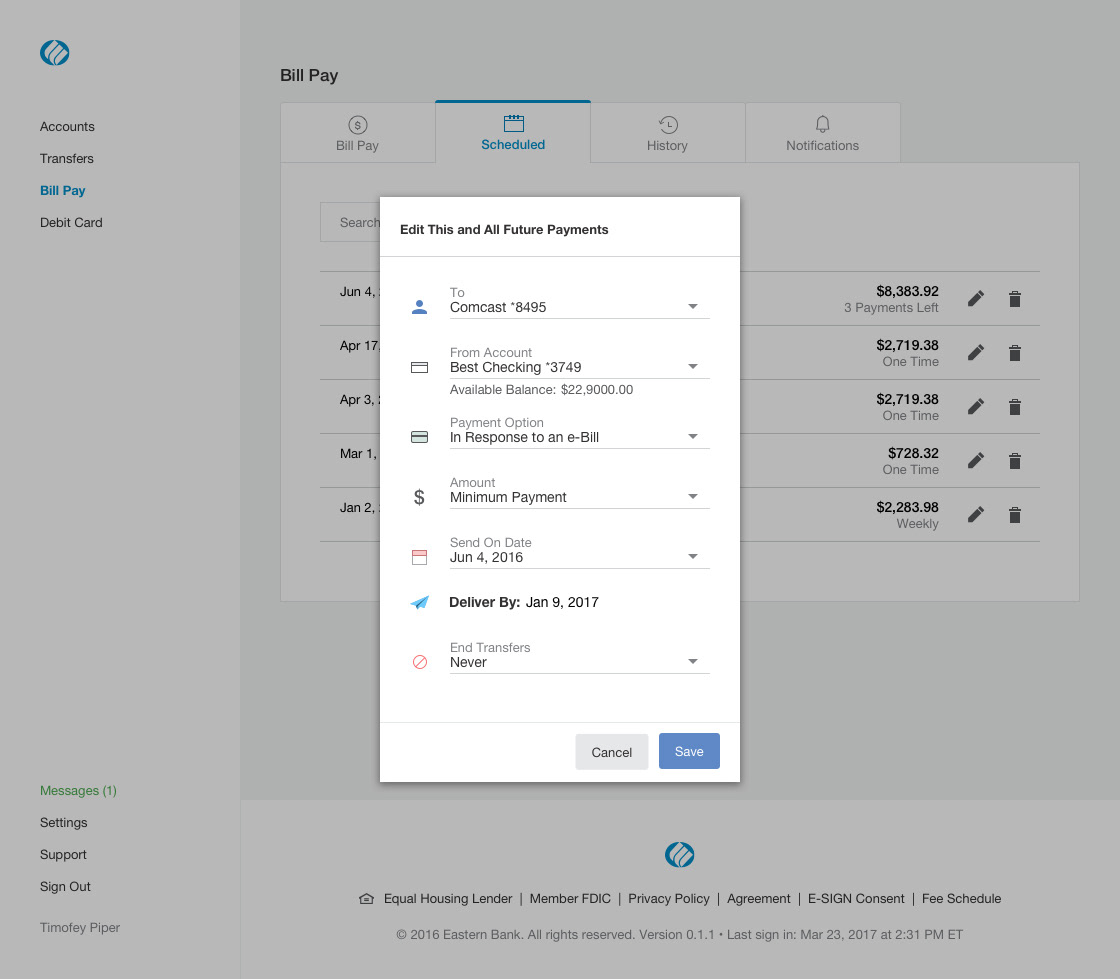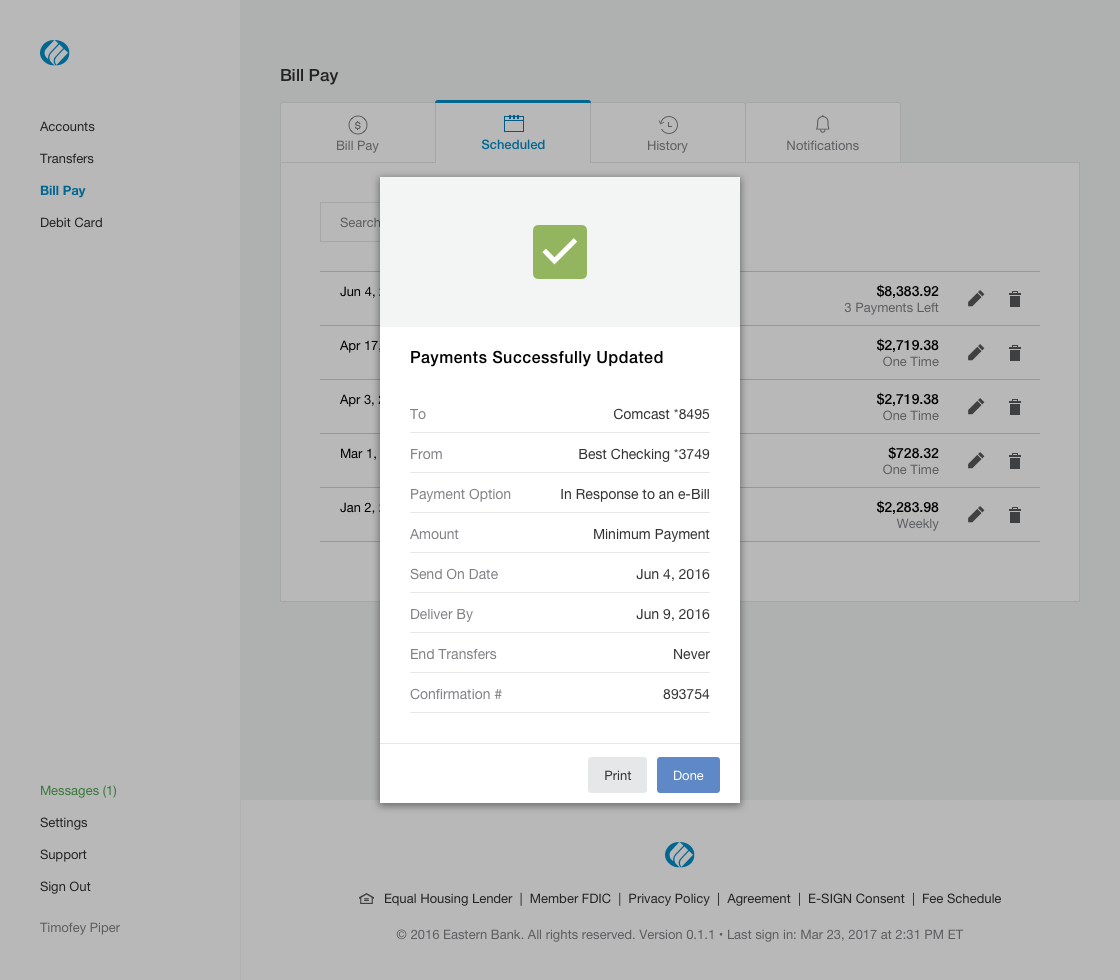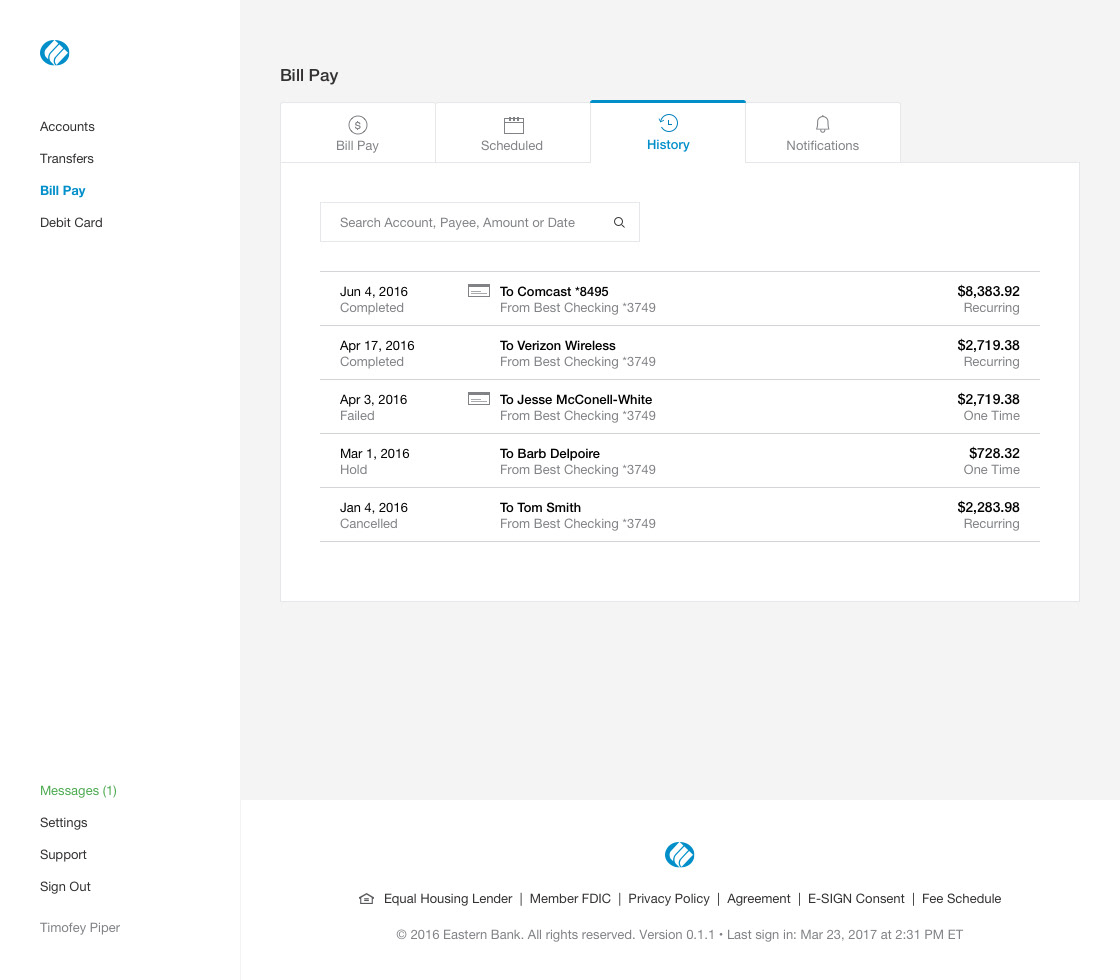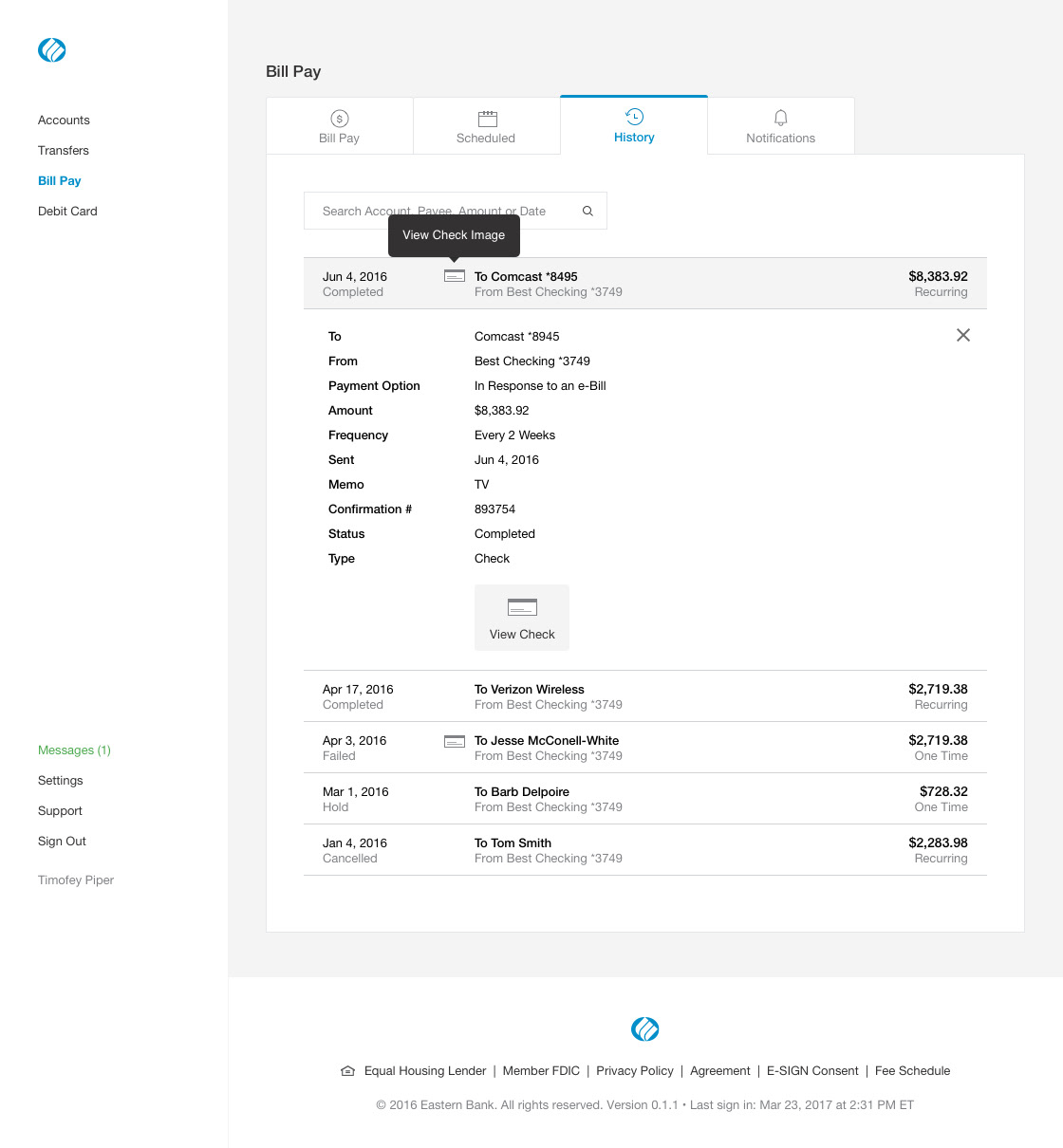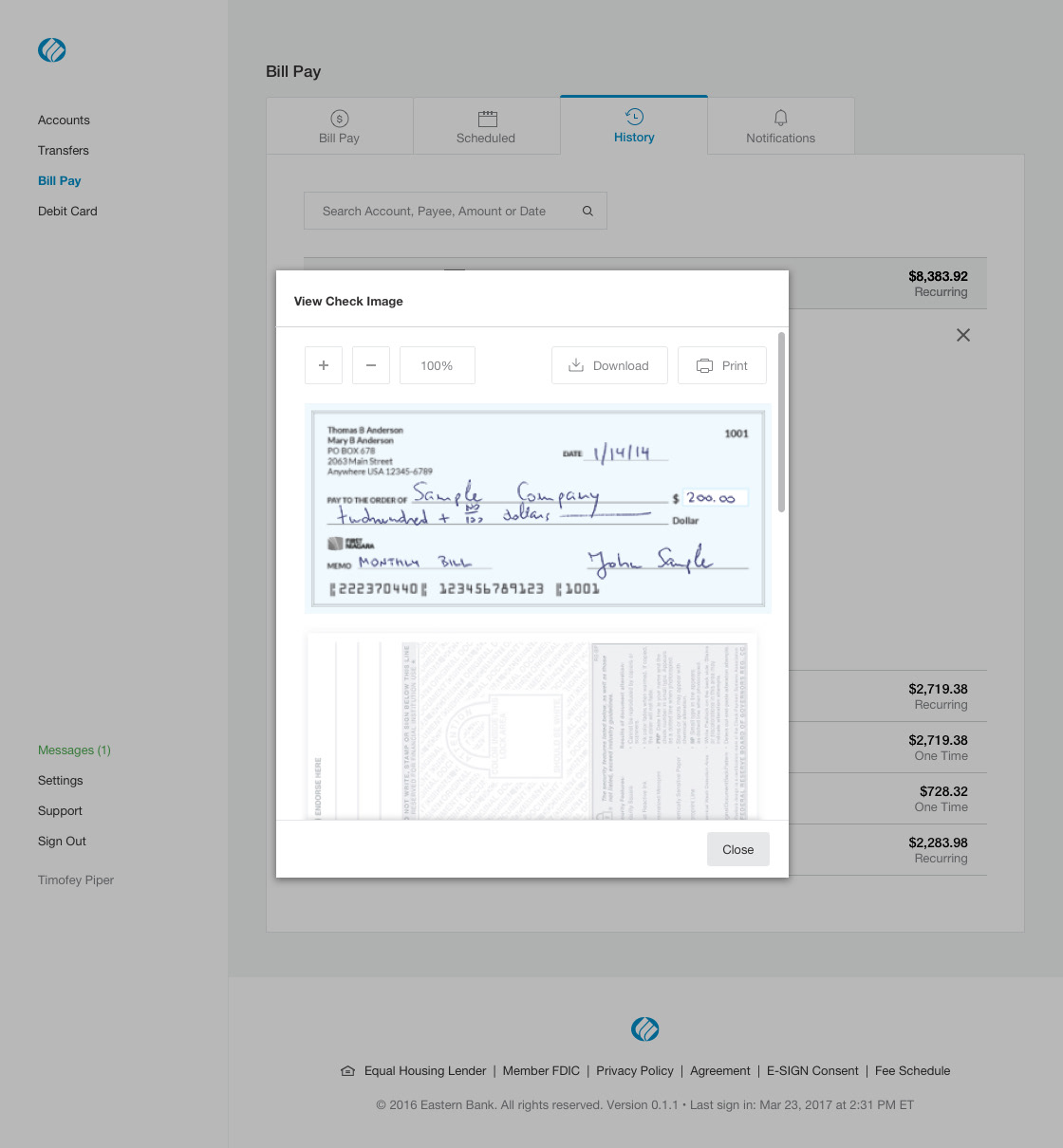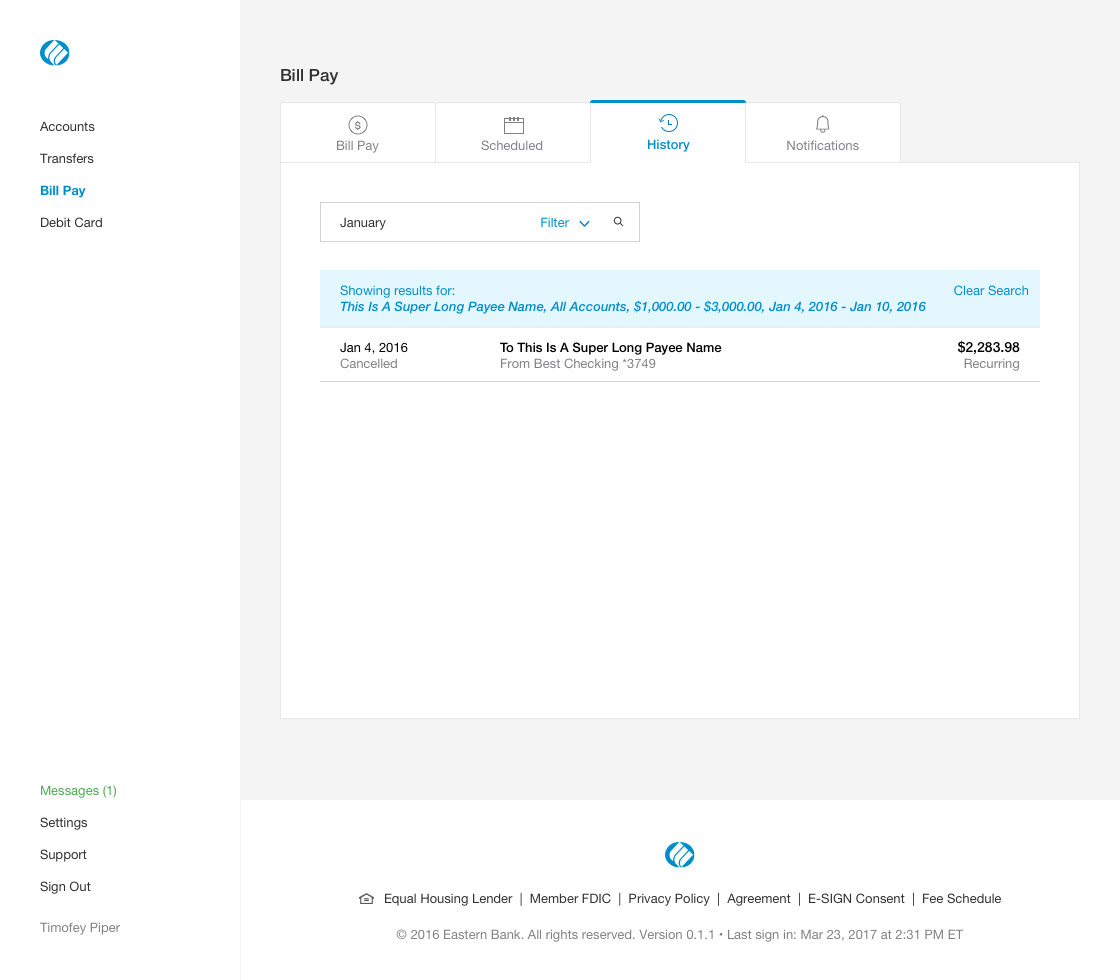 My Role: User Flows, Interface Design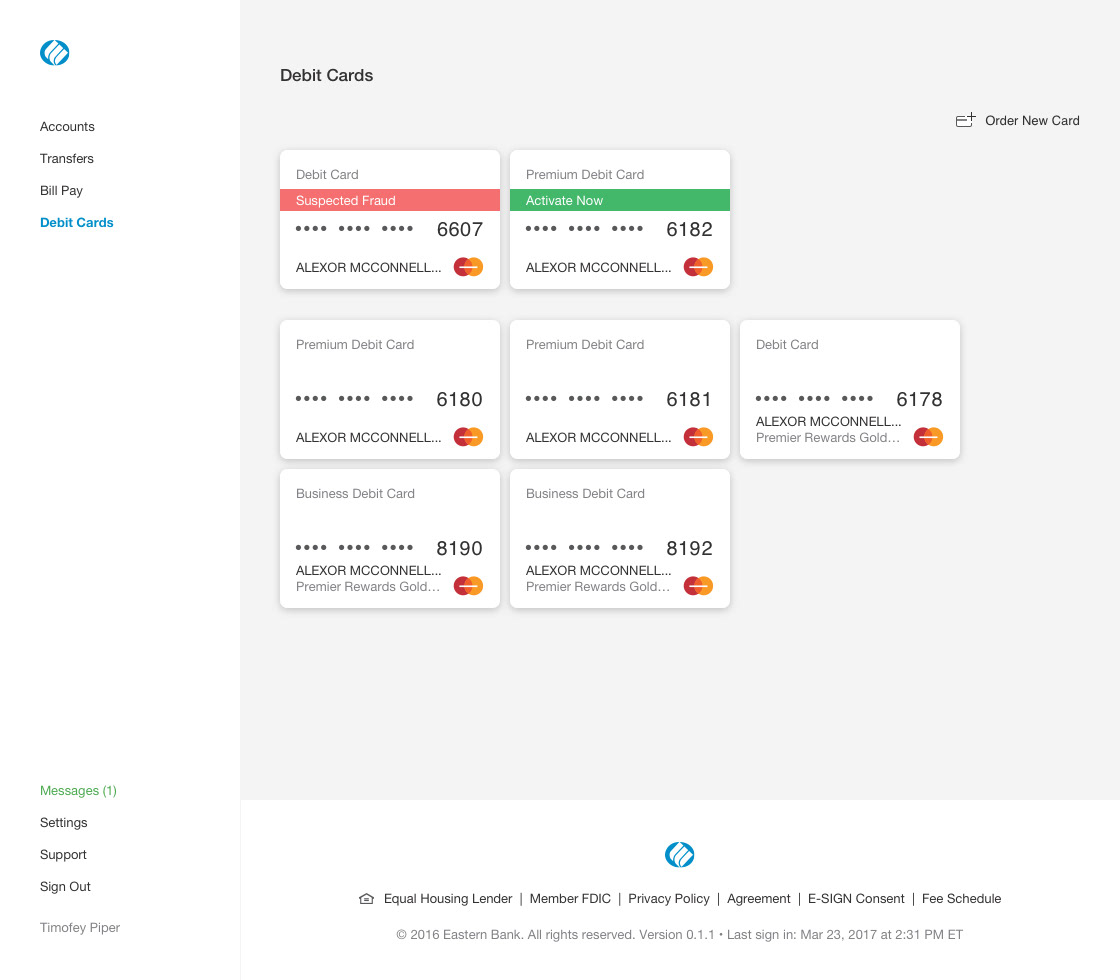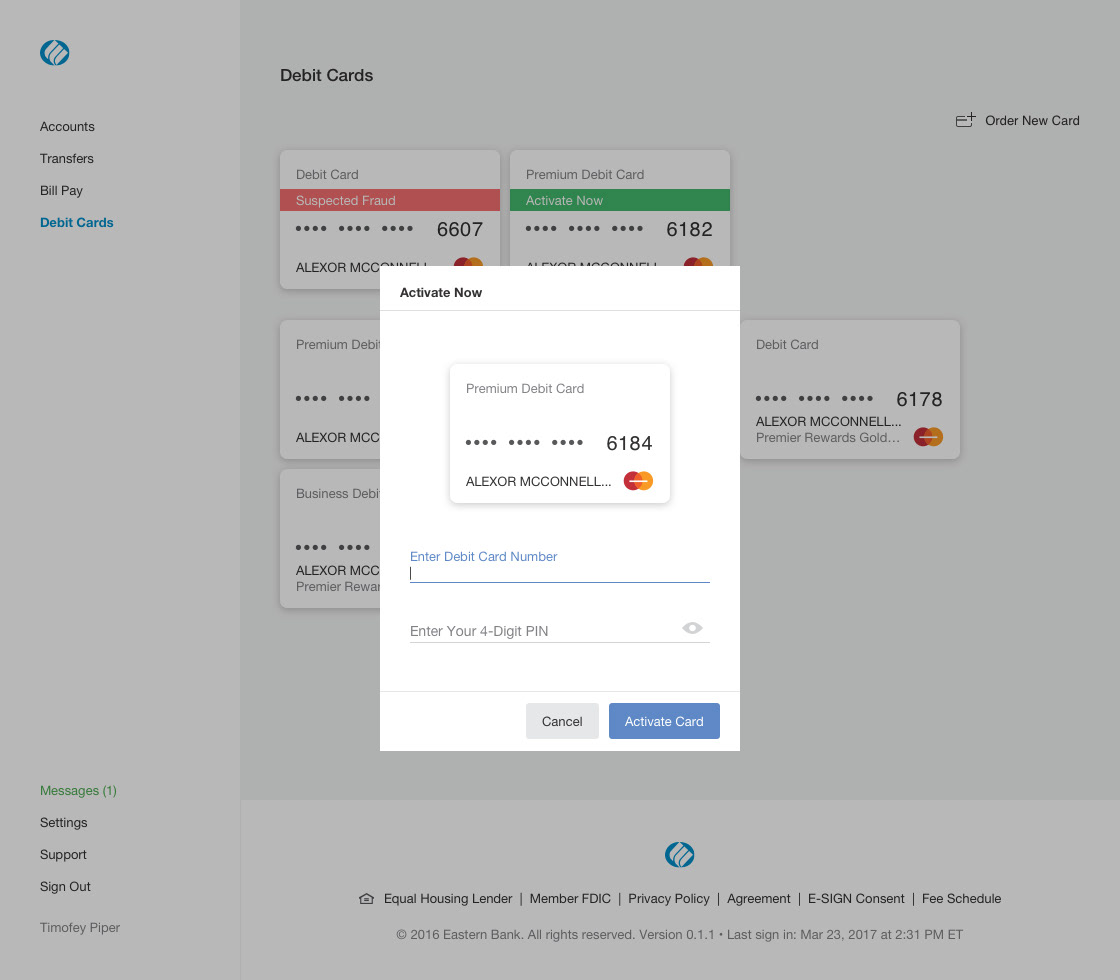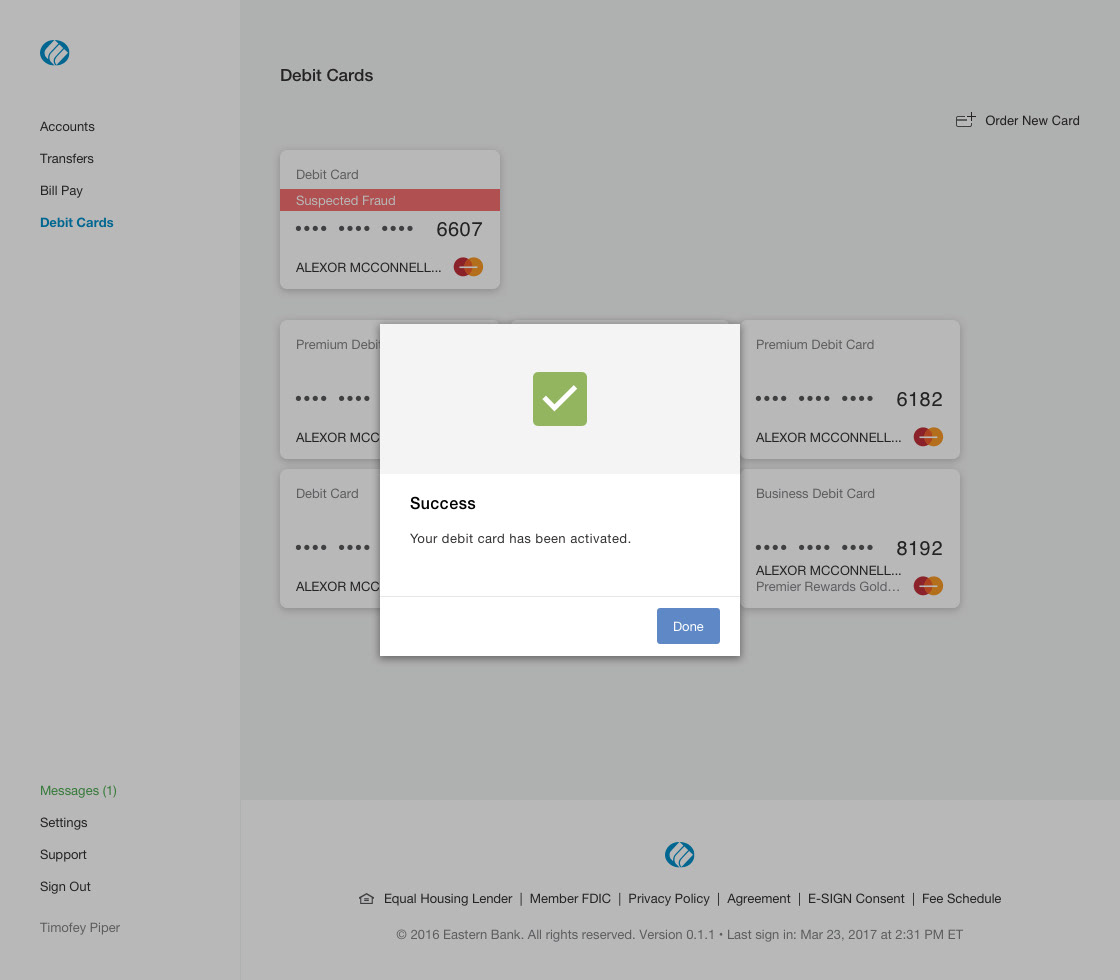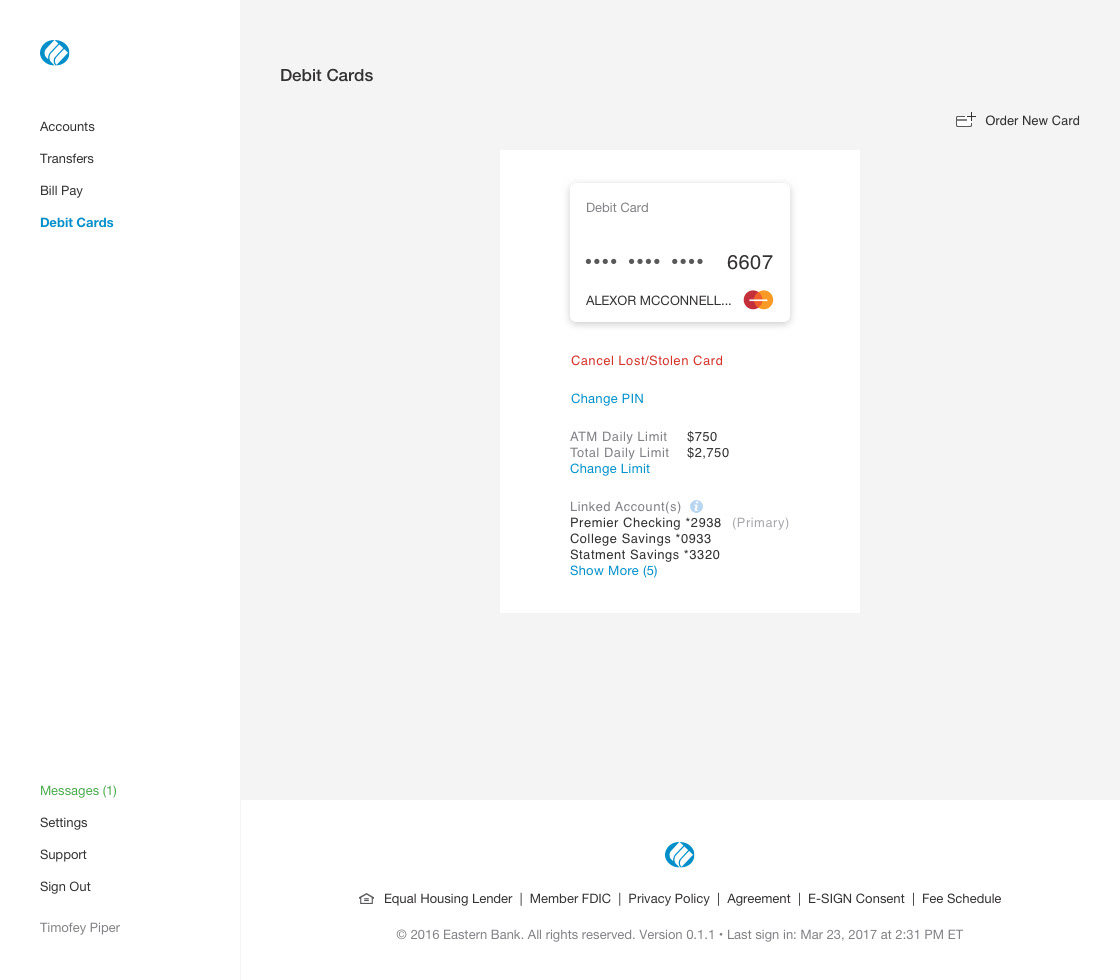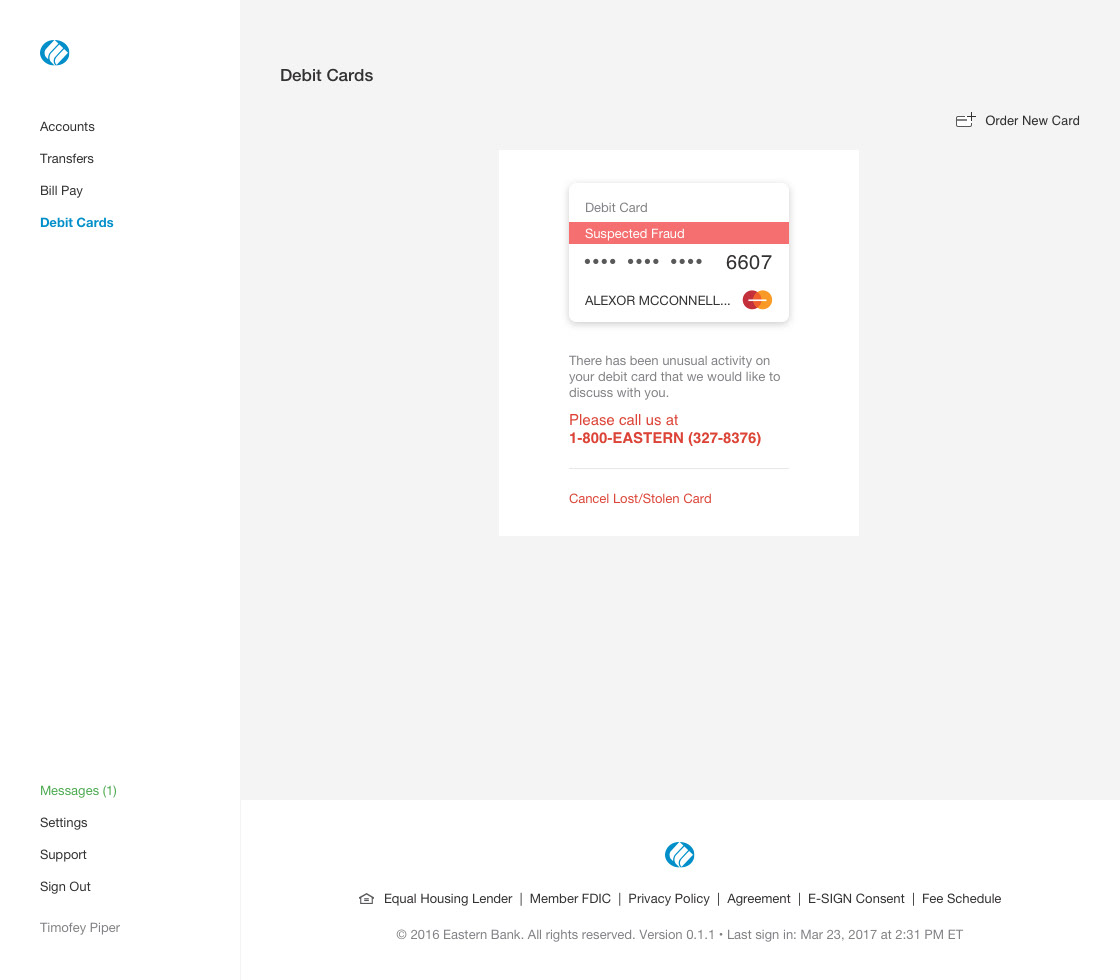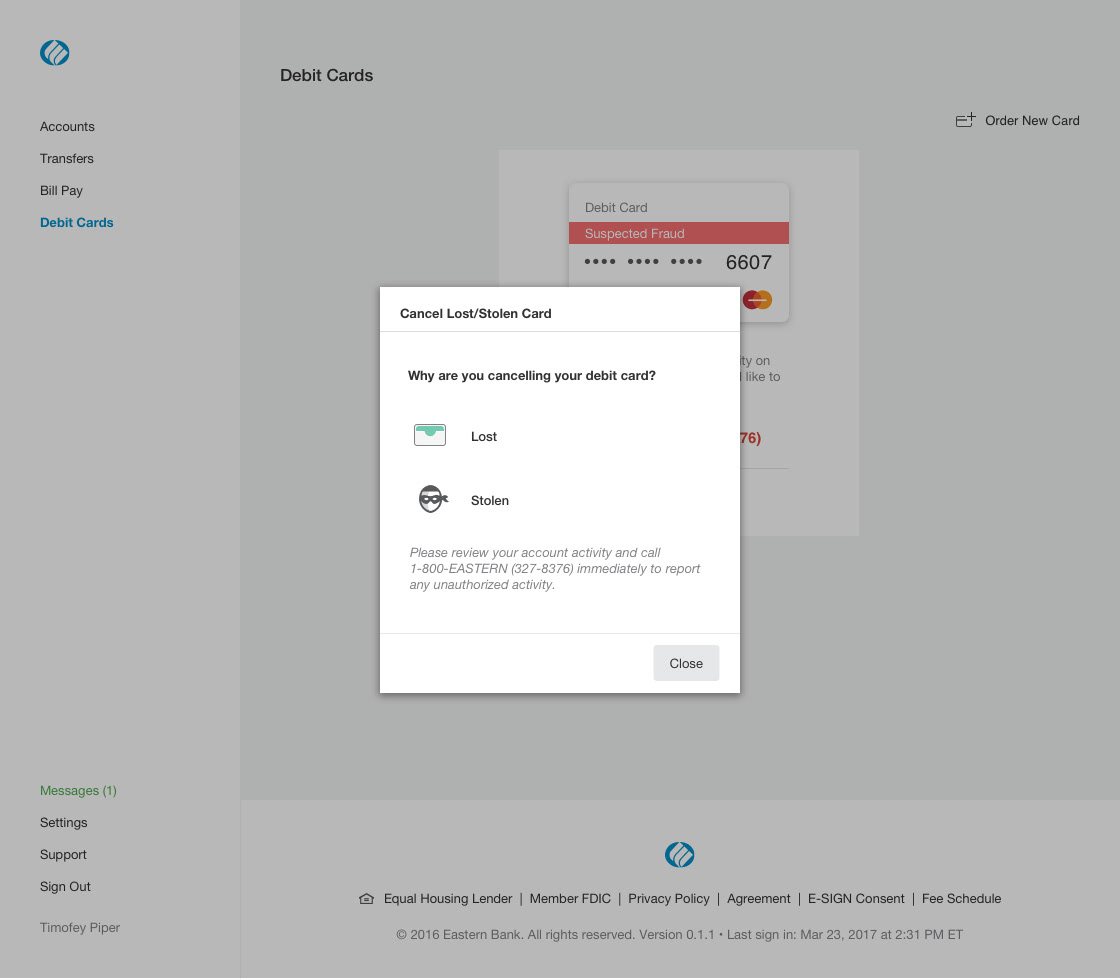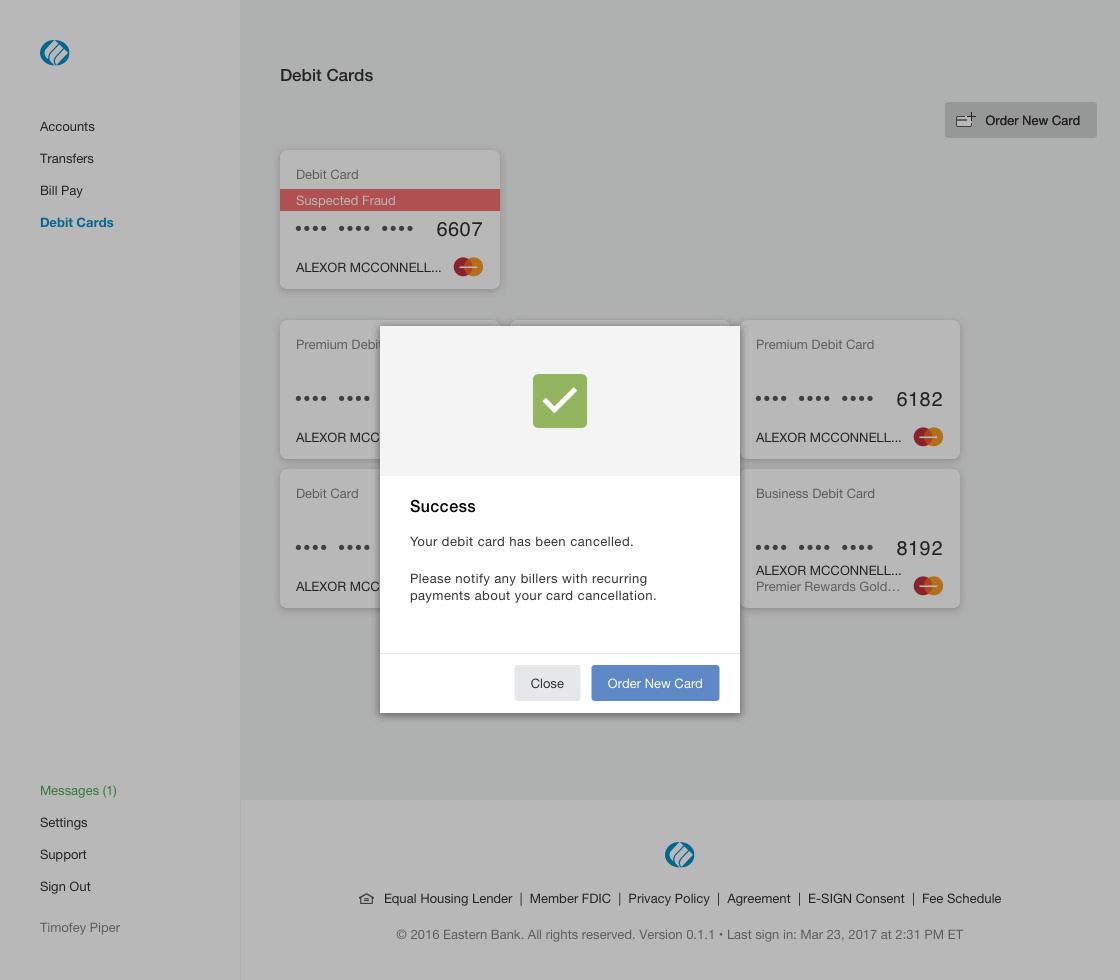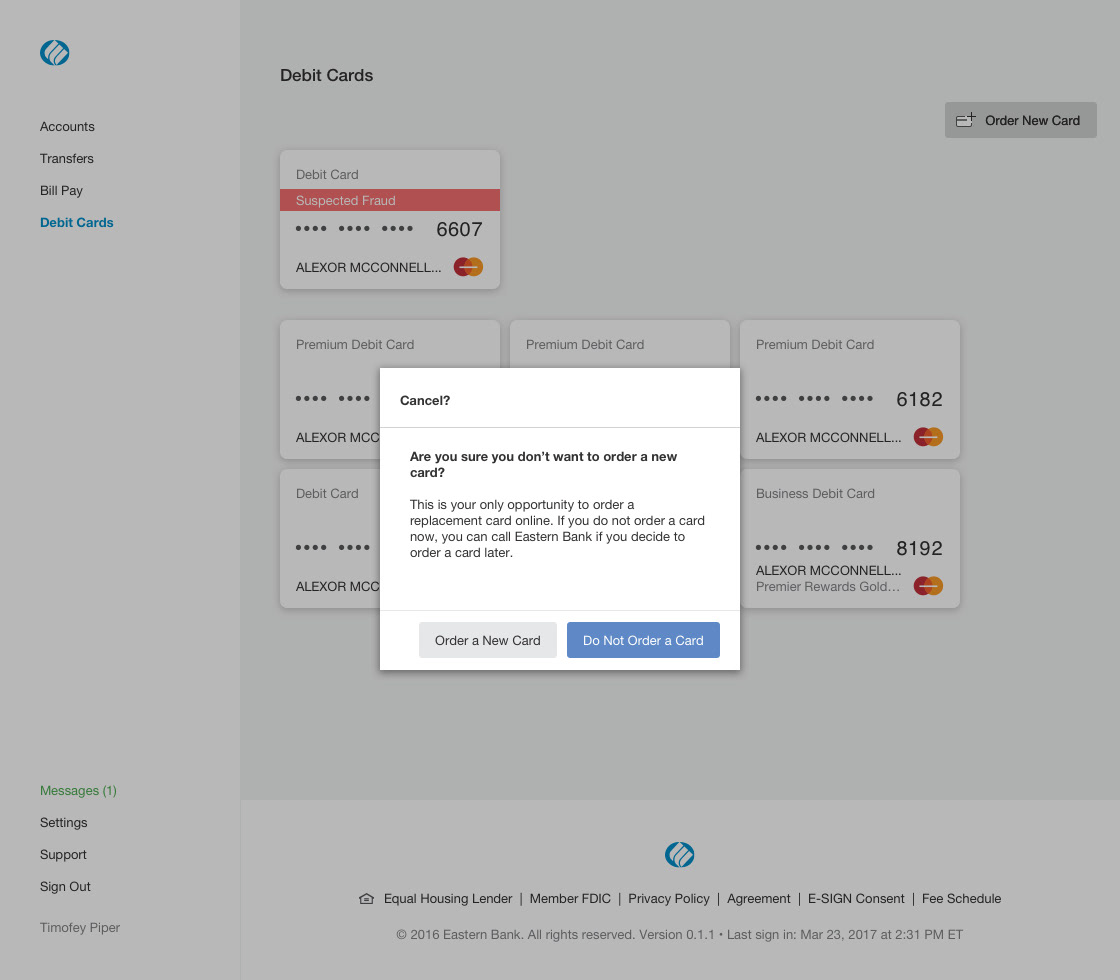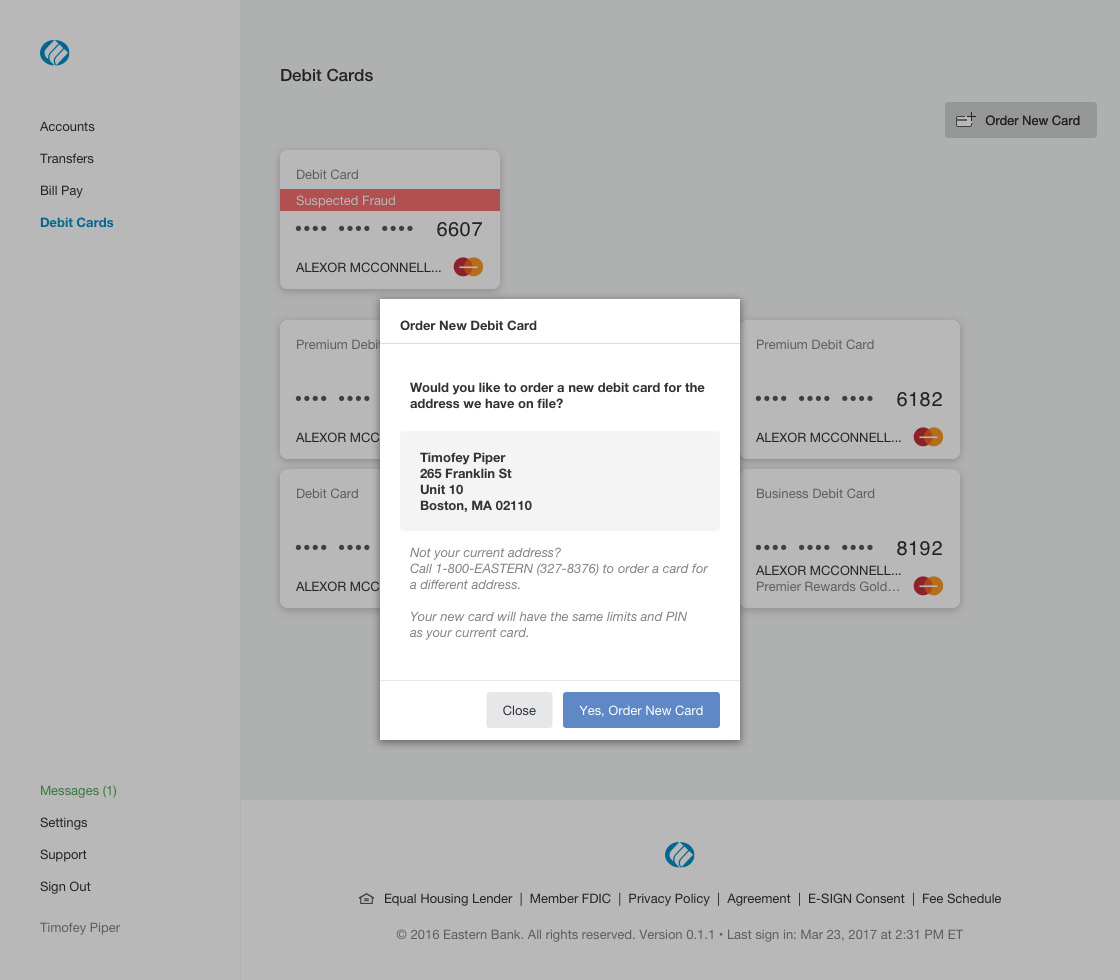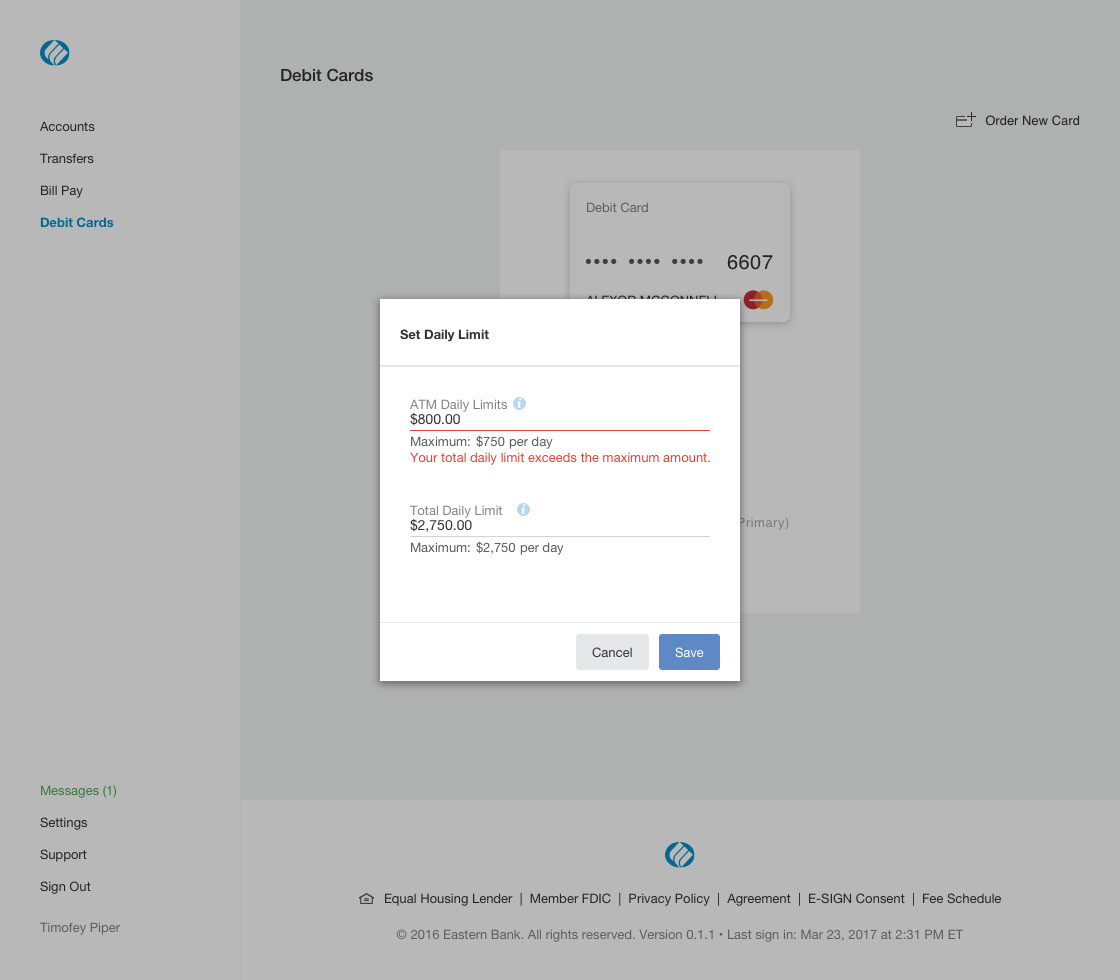 One of our biggest accomplishment is building this UI Component framework from scratch. It provides a set of reusable, well-tested, and accessible UI components based on Material Design.